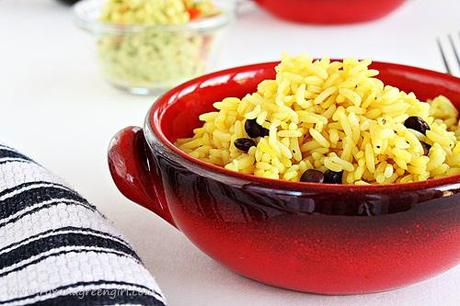 My husband is probably one of the pickiest eaters I've met. We're so different when it comes to eating. 
I'm more of an experimental type of person. When we eat out I, most of the time, choose something I haven't tried before. When I see a new ingredient at the store I buy a little and try it at home. I pretty much eat all kinds of veggies and fruit. Except artichokes. I don't like the way they look. Sounds weird, I know.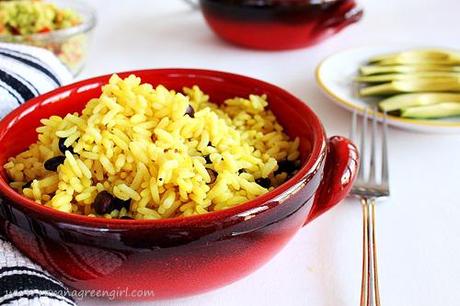 Hubby on the other hand has a long list of foods hehas never tried nor does he intend to. Sometimes I hate it, especially when Imake a new dish that turns out so good I lick the plate clean. He won't touchit no matter what I do or say. Sometimes I love it, especially when I don'tfeel like cooking a fancy dinner. Hubby is a happy camper if I serve him riceand beans 5-6 nights a week. Add some sliced avocado or some guacamole and dinneris served.
I tried different ways of cooking rice: slowcooking, steaming, cooking it like you'd cook pasta but lately I used to cookthe rice in the oven. We agreed, this way it turns out the best rice.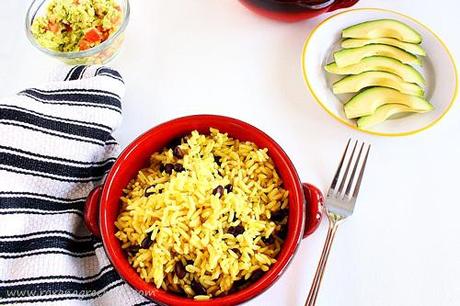 Please follow me to Radhika's blog for the complete list of ingredients and directions.
Baked rice and beans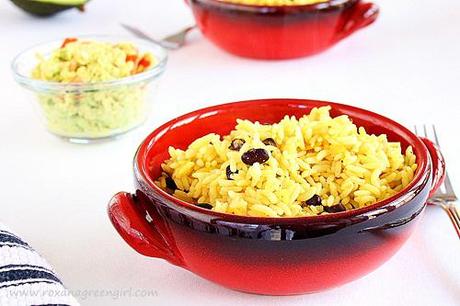 Sending love your way, 
Roxana