Okay, friends. I made some cupcake stands and I thought it was an ingenious idea.  I was patting myself on the back.  Literally. But then I decided to google 'cupcake stands' and came across these exact same cupcake stands.  Oh. Guess I wasn't as clever as I thought.   But I'm posting about them anyways.  Plus, mine are ribbon trimmed.   And I can't wait to use them for my daughter's party!  She actually chose which ribbon she wanted on them.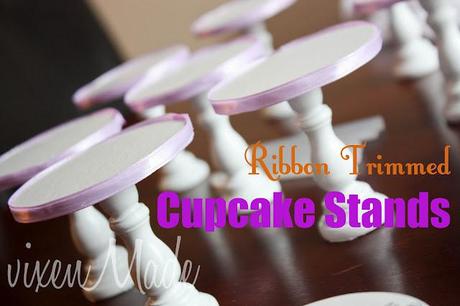 So here's what I did. I actually bought the candle stick pieces on clearance at Michael's a year ago (I think the package was only 40 cents.  I snatched up both packages.). I bought the wood circles recently, purposely for the stands.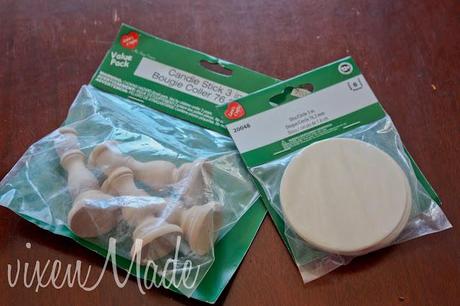 Here are the two pieces you now have.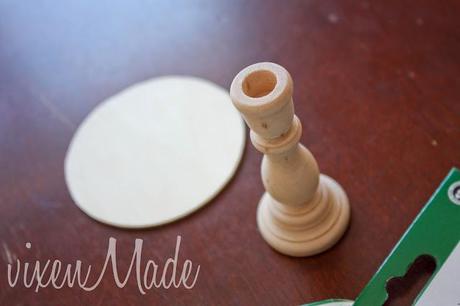 Get yourself some wood glue and glue your pieces together.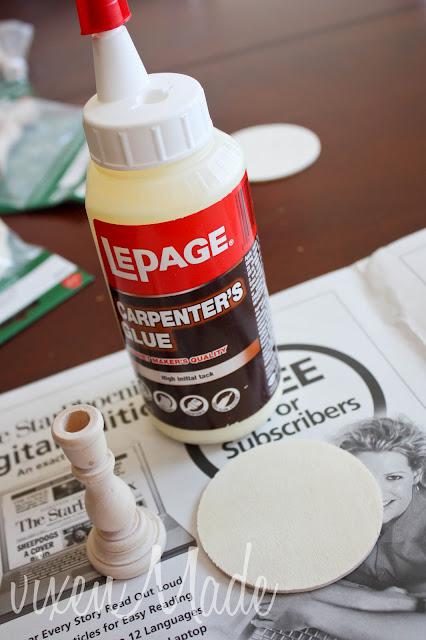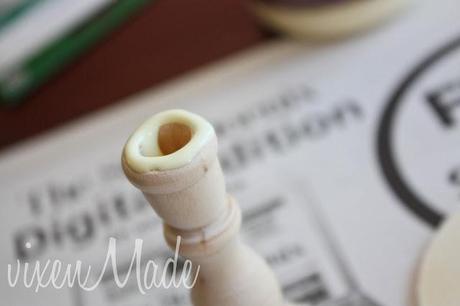 You'll want to put some pressure on it until it dries.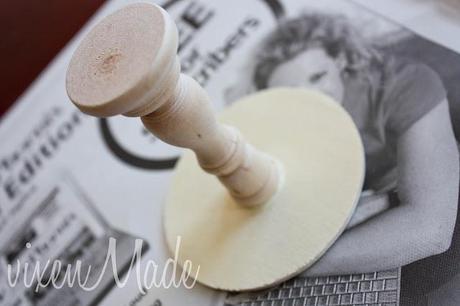 So once I finished my stands, I set them upside down on an old baking pan.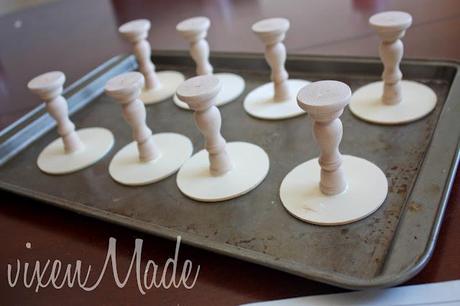 And placed another pan on top with a heavy book for weight.  Leave it for a day or so.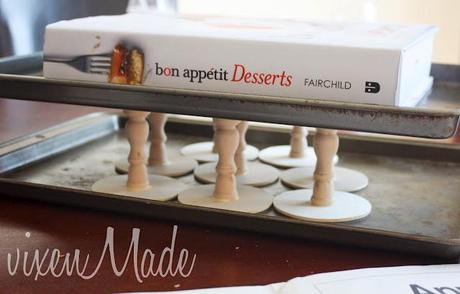 Then get yourself some white spray paint.  I actually used primer, too.  But it's not required.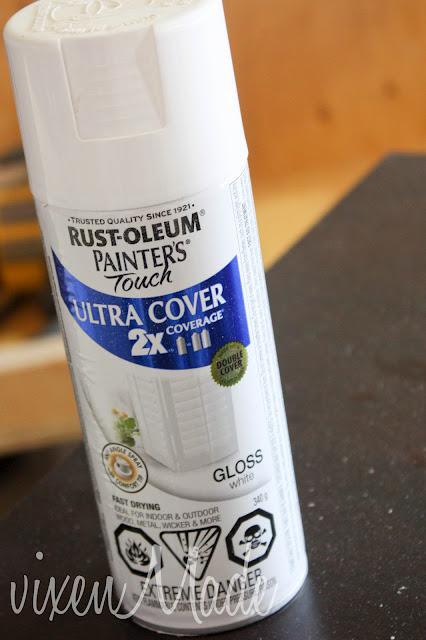 After a few coats you'll be good to go.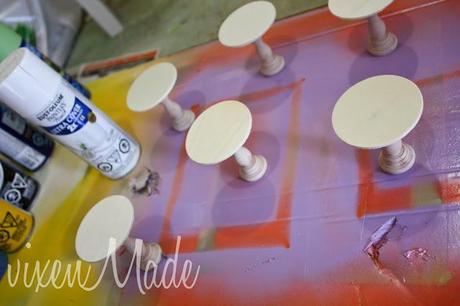 Find some thin width ribbon and your hot glue gun.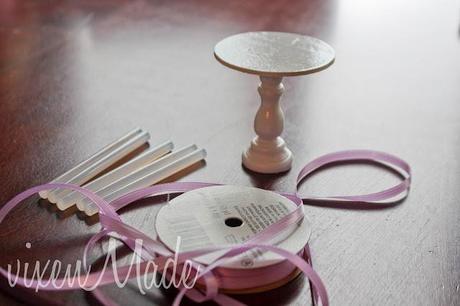 And wrap it around the edge of your cupcake stand, gluing as you go.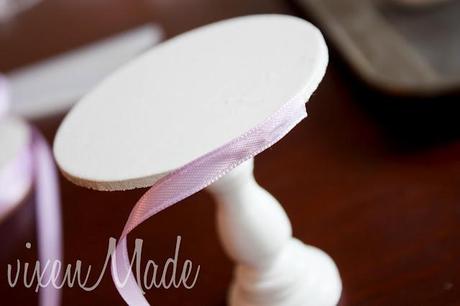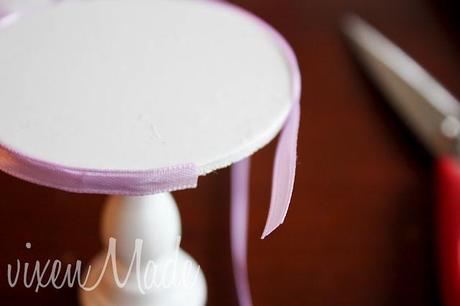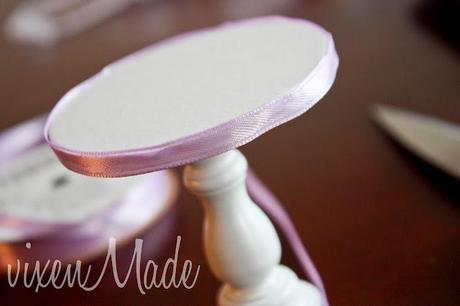 Simple, yes?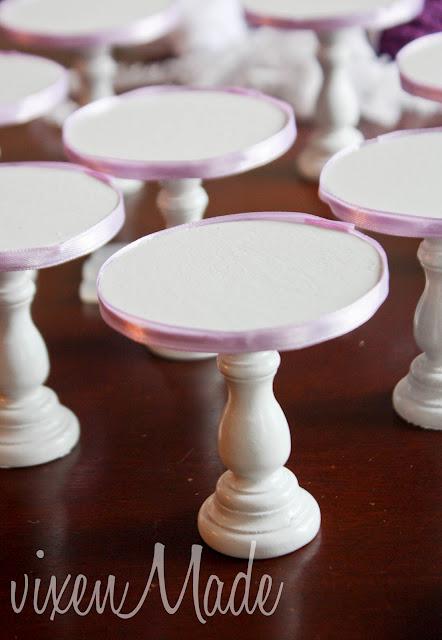 And pretty darn cute.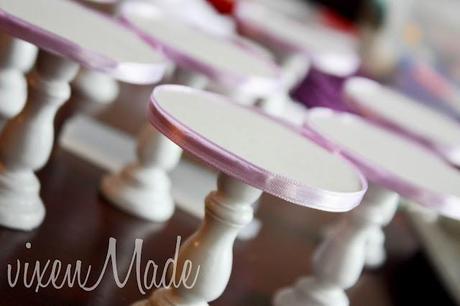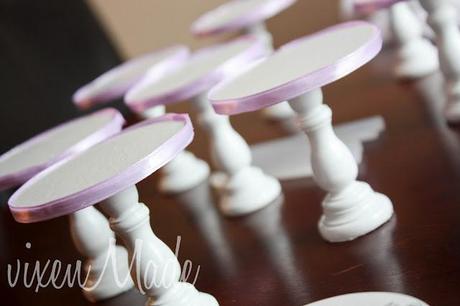 Thanks for stopping by!!