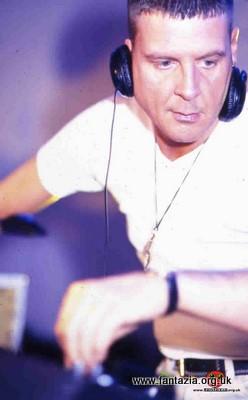 It's time to let the weekend commence, and time for another one of RW/FF's traditional Friday Bangers.
I've picked this particular track, since it was a UK Top 40 hit 20 years ago back in March 1995. Every week I look back at the new entries from 20 years ago, and pick my favorite track. Tomorrow you can read about the new entry that I preferred to the track that I have instead decided to feature as this week's Friday Banger, but until then I'll let you kickstart your weekend with the much missed hard house legend Tony De Vit and his superb floorfiller 'Burning Up'.
This song was De Vit's breakthrough hit, reaching number 25 in the UK singles chart. Sadly three years later he died from HIV-related bronchial failure at the age of 40.