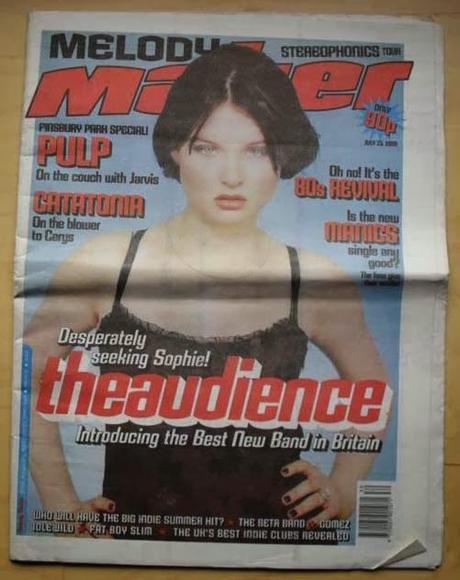 So in a few days time it will be February, which means the beginning of Britpop Month on God Is In The TV, where we will be celebrating the 20th anniversary of the year that British music truly came alive. As well as recalling my memories of the glorious era, I will also be doing a short feature on the Post-Britpop bands who appeared at the end of the 90's. One of my favourites from back then was theaudience (yes it's supposed to be all lowercase with no gap) who were fronted by the striking looks and captivating voice of the young Sophie Ellis-Bextor. Very much like Sleeper, the group centred round an attractive and talented female singer backed by a group of non-descript men who you probably wouldn't recognize anywhere. But one of the "theaudienceblokes" was the songwriter Billy Reeves, an influential figure on the indie scene whose brilliant guitar pop tunes were a perfect match for Bextor's Hynde/Harry-tinged tones.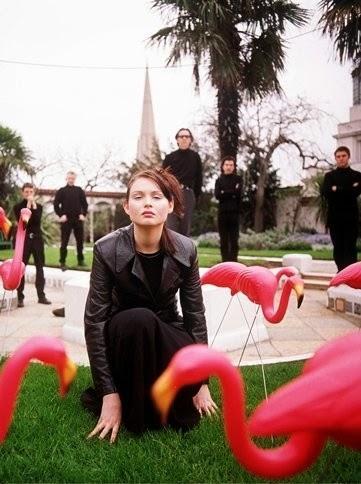 Hotly tipped by the music press, the band released four fine singles the latter two reaching the Top 40, before bringing out their self titled debut album in the summer of 1998. The LP received mixed reviews and wasn't a commercial success. By this point there were problems within the group too, and Reeves soon departed, leaving the rest to attempt the songwriting themselves for their planned second album. Their label Mercury rejected the LP, which remained unreleased after the band soon fell apart. Just a few years later, and following on from supplying vocals on a massive dance hit, Sophie Ellis-Bextor became a successful and very well known pop star. Fans of her solo work soon discovered her old band, which led to a couple of former members of theaudience giving the unreleased second album demos to a fan, who uploaded it to the internet as a bootleg. I only found out about it last night, but it turns out that the lost 2nd album 'Quiet Storm' is well worth a listen. Personally I think it deserves a proper release, and there could be an audience for it (excuse the pun) now the group's singer is so popular. 

But here's a fantastic track from the debut (a number 22 in the album charts), and a single that reached number 27 in the charts back in 1998, giving theaudience their 2nd biggest hit. But there's one problem: do I put them under 'T' in my collection as 'theaudience' or do I feature them as an 'A' artist? At the moment I have them as the latter. What do I do?
en.wikipedia.org/wiki/Theaudience
sophiesoldband.tumblr.com/
http://sophie-online.net/en/info/theaudience.php