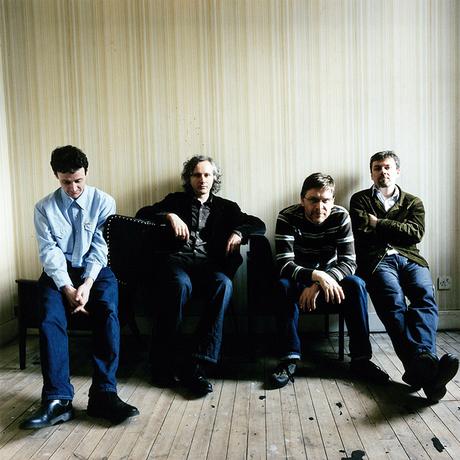 It's that time again where every week I pick my favorite song from those that entered the UK singles chart 20 years ago in 1995. This chart is from April 2 1995 and can be seen in full HERE. 
Every week a Twitter account called 
@ThisIsMyJam95
 invites followers to pick their favorite new entry of the week, and I have decided to take it a step further by listening to ALL of the new entries before picking the best of the bunch.
At number 40, 'Spirit Inside' by Spirits is a soulful piano house track that's uplifting yet slightly let down by uninspired lyrics and overcooked vocal delivery... It has qualities that many will enjoy, but it's not for me... Featuring a video that sometimes looks like a poor remake of Massive Attack's 'Unfinished Sympathy', Mica Paris's pale trip hop cover of U2's 'One' does not impress, coming in at number 29. Taken from the tastelessly named album 'Vibrator* (*Batteries Included)' and mixing AOR with horn-decorated soul, Terence Trent D'Arby's number 22 'Holding On To You' isn't an easy thing to love, although it does demonstrate the diversity present in 1995's charts.
The week's finest intro has to be the spoken word opening to Barry White's number 36 entry, which was sadly his last UK Top 40 hit during his lifetime... The seductive mellow funk of 'I Only Want To Be With You' is Barry at his best, featuring lines like "I don't make the kind of love that's only for a minute, I'll be inside of you as long as you want me in it". Meanwhile at 33, 'Vegas' was the fourth and final single to be released from their debut album Smart in March 1994 (see 1994 in British music). Addressing conspiracy theories about Elvis Presley's death, the single version is a completely re-recorded version of the song originally featured on their debut album 'Smart'. This was the fourth and final single to be released from that album, and features saxophone credited to "Morgan C. Hoax"- an anagram of Graham Coxon from Blur, who recorded his contribution after Sleeper supported Blur on tour. Filmed at Southend Airport, the video features singer Louise Wener as an air steward attending to a plane full of Elvis impersonators. 
Coming in at 27, and topped with some unfortunate keyboard trumpets, Birmingham-based UB40 associate Bitty McLean's 'Over The River' is an infectious Carribbean singalong, although it does pale in comparison to the 1964 original by ska outfit Justin Hinds And The Dominoes. But it's a respectable 90s pop update of the track that brought this obscure gem to a slightly wider audience. Another Brummy reggae man linked with UB40 makes an appearance at number 25, and after featuring on lots of other (mostly white) artists' songs in the 90s, Pato Banton gets a starring role in the catchy 'Bubblin' Hot' which features The Beat's Ranking Roger. A partial update of Peter Tosh's 'Comin' In Hot', the song comes with a terrible video featuring the pair as chefs cooking up some soup. The moody 'Hypnotised' provides Simple Minds with one of their last UK Top 40 hits, in fact the number 18 song isn't one of their worst moments. 
Italian dance collective Corona's energetic 'Baby Baby' delivers an infectious bit of Euro dance, and again is another great song that actually sounds less great after discovering the original version for the first time, in this case a 1991 house track from Joy And Joyce called 'Babe Babe'. After further research it turns out that Joy And Joyce was a previous alias of Corona member Francesco Bontempi (AKA Lee Marrow). Although I couldn't stand Take That, I've never been able to argue with the undeniably touching 'Back For Good', which remains by far the best thing Gary Barlow ever penned, and a very rare example of good quality boyband pop. Its quality gave it a wide appeal that led to the song going straight in at number 1.
For the first time, my decision has resulted in joint winners of my single of the week prize. Firstly, a classic floorfiller released on the legendary Perfecto Records. Grace were a dance act formed to showcase the skills of DJs/producers Paul Oakenfold and Steve Osbourne. Their magnificent number 8 single 'Not Over Yet' remains a landmark trance anthem and a fine bit of songwriting that has stood the test of time down the years. But since I'm going to save this song to publish as next weekend's 'Friday Banger', for today's 'Rewind' selection, I'm going for the single makng the number 34 spot yet deserving a much higher place. Teenage Fanclub's lovely 'Mellow Doubt' is one of those songs where the title perfectly sums up the sound. This laid back helping of acoustic-driven beauty was taken from their acclaimed album 'Grand Prix'. Teenage Fanclub are due to release a new album this year, the first since 2010's 'Shadows'.
https://twitter.com/TeenageFanclub
https://www.facebook.com/teenagefanclub.music?fref=ts
http://www.teenagefanclub.com/