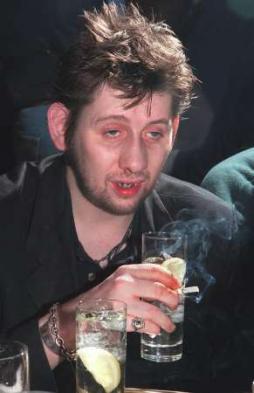 Today, the sun is out and I fancy spending a little less of my Saturday blogging. I think I've earned a BIT of a rest after working hard all week for the benefit of music fans! 

But I won't blow my own trumpet, and I also won't neglect my duties, so here is a solo track from Pogues frontman Shane MacGowan. 
This one can be found on the 1994 album 'The Snake', the hard drinking legend's solo debut. Except it isn't because it also features his backing band The Popes, who also functioned as a band in their own right. In fact I saw them playing Swindon's now-closed 12 Bar a few years ago, and much fun was had.
'The Snake' was released in 1994 by ZTT Records, and was produced by the label's Trevor Horn. 
Guests on the album include Johnny Depp, plus members of The Chieftains, Thin Lizzy, and The Pogues.
http://shanemacgowan.com/
https://www.facebook.com/pages/Shane-MacGowans-Solo-Projects/121941191165022