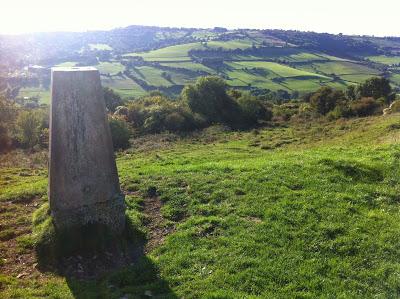 Climbing up on Solisbury Hill... I couldn't see the city lights because it was only 4pm... 
I've been aware of Peter Gabriel's music for a long time now, since my Mum used to play his 'Shaking The Tree' Greatest Hits CD a hell of a lot during the early 90's. My Mum also has a Gabriel connection: she used to work at an office premises in Box (just outside of Bath) which used to be part of the building that became Real World Studios. Not far from Real World is a famous Bath landmark, immortalised in one of Gabriel's biggest hits... 'Solsbury Hill' is a song he wrote about a spiritual experience atop the Somerset hill, not long after his departure from Genesis. The song was his 1977 debut single and a Top 20 hit in the UK. A recording of the natural sounds on the hill forms the track 'A Quiet Moment' on Peter Gabriel's 2011 album New Blood, which precedes the orchestral version of 'Solsbury Hill'.
For the first time ever, on Saturday (October 5) I decided to follow Gabriel's footsteps and take a pleasant walk up Solisbury Hill. One day soon, I will have to go up there with a camera during a sunset, but in the meantime scroll down for a few photos I took during my stroll up a musical landmark...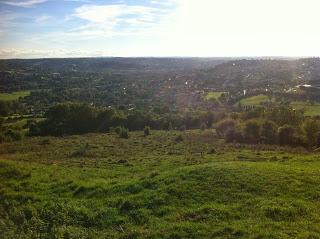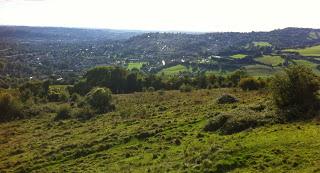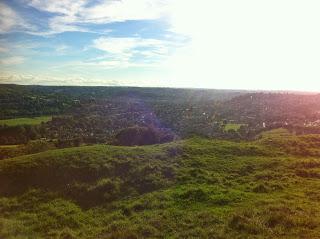 https://petergabriel.com/
en.wikipedia.org/wiki/Peter_Gabriel‎