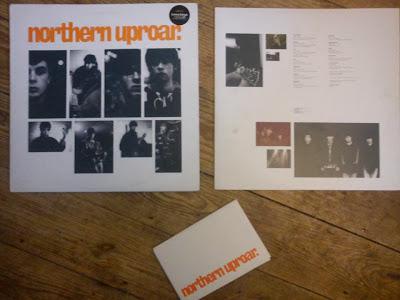 More wonderful music from 1996 as RW/FF takes you aboard a musical TARDIS on a journey through musical history. If you weren't around or were too young to remember the mid 90s, consider this a lesson of enlightenment. If you (like me) were lucky enough to experience it all first time around, then these posts are a fine nostalgic blast from the blast.
Underrated Stockport combo Northern Uproar formed during the Britpop explosion of the mid '90s. After causing a bidding war amongst various record labels, Manic Street Preachers frontman James Dean Bradfield produced the tracks that made up the band's self-titled debut album, along with Manics producer Dave Eringa. The enjoyably lively 'From A Window' made its impression on the UK charts and earned them a Number 17 hit. Full of wide-eyed excitement, rattling with optimism and running on a wave of punky guitars, 'From A Window' was the group's biggest hit and a perfect taster for their first album.
After splitting in the late 90's, the band reformed in 2006 and have released another 3 albums since, each one an interesting develpment of their sound. RW/FF interviewed frontman Leon Meya a few years ago, in an article that you can read HERE. I was honoured when the band asked me to write a full biography for their website, and what I wrote can be found HERE.