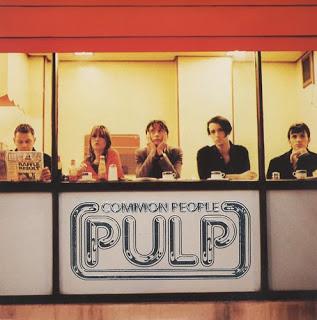 (continued from HERE)
The summer of 1995 was something I still daydream about to this very day. A summer soundtracked by classic songs that were not only hit singles, but musical treasures crafted by truly exciting bands who would soon go on to be legends.
Another one of these soon-to-be legends entered my life as the instantly addictive and unforgettably anthemic 'Common People' catapulted Pulp into the mainstream and to the attention of this 11 year old. I can recall buying the song on cassette during a day out with my Dad's friend John Hanson, his son Wilf and my brother. My only clear memories of the day are standing in Melksham park while my brother and Wilf played football, more interested in looking at the new addition to my tape collection that I had proudly purchased. I also remember I got another single on that same outing, 'Caroline' by Kirsty McColl, who I had got into via my (then) Uncle Phil and who I knew from her vocals on 'Fairytale Of New York' by The Pogues. Brilliantly 'Common People' kept Michael and Janet Jackson's unimaginative, overblown 'Scream' from the number two spot, but was outrageously denied a number one by Robson And Jerome's dire karaoke cover of 'Unchained Melody'. Oh well, you can't win them all I suppose. But true to my theory of hating bad music more if it enjoys more success than good music, I utterly DESPISED these two pricks… Actors from a TV show singing a tacky novelty cover version, catering for the most unimaginative and simple of minds, enjoying more success than Pulp?
Just from his lyrics and his vocal delivery, I could tell that Jarvis Cocker was going to be a hero of mine. I certainly identified with his geeky, outsider style and to me the song seemed to lay into the shallowness of wanting to be cool and popular, and celebrating being different. Of course that wasn't exactly what the song was about, but you could tell that was where Pulp were coming from.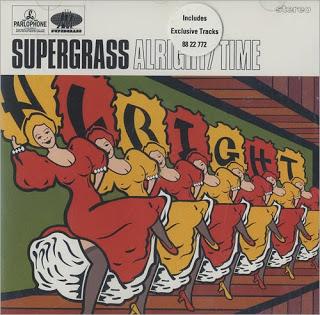 Supergrass also arrived into my musical world during that summer of 1995, albeit in an unexpected way. My family had a habit of holidaying in Lyme Regis, since I used to be fascinated with prehistoric life, and was keen on fossil hunting. But the lack of a campsite in Lyme Regis meant that we stayed at the Newlands Holiday Park in nearby Charmouth, a place that ended up becoming an annual holiday destination for us. I can't quite remember if it was that year or maybe one that shortly followed it, but 'Boom Boom Boom' by The Outhere Brothers could be heard almost repeatedly blasting from a nearby funfair for hours. It probably was that year, since that atrocity was everywhere at the time. Having become a DJ myself, visiting the campsite's bar and club meant spending much of the night criticising the DJ for playing too much kiddy-pop and not enough club tracks. Of course I more than enjoyed the growing number of indie songs that were spun, but when I saw this annoying family up on their feet singing along to this unfamiliar track, it irritated me and intrigued me in equal measures. I thought they were sad and needed to get a life, trying so hard to make the rest of the place aware that they were fans of this song. But what was this song? It was jolly, fun and very catchy indeed. And to my ears it sounded French for some reason. I soon heard the song again on the radio. It was 'Alright' and it was by Supergrass. After arriving back from the holiday I soon bought a copy of the CD single from American Dream, the small comic and CD shop in Corsham.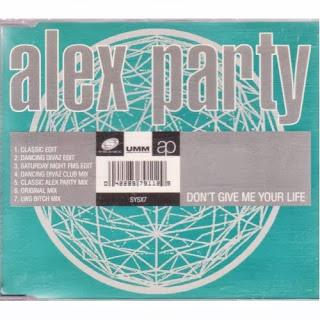 The influence of my Dad's aforementioned mate John was important: introducing my ears to Radiohead, the Cranberries, Pink Floyd and most importantly, Blur. It was like being given a leg-up, like being moved three years ahead. But my actual age meant that it took me a while to decide what was good or bad, in fact it was like having an 11 year old musical brain and a more critical 14 year old musical self. This allowed me to balance things out and form a realistic opinion on the things that were good or not. And if BOTH sides of my musical brain told me something was good, then I'd know it for a fact. Sometimes songs like 'Dreamer' by Livin' Joy would be rejected by my mature side for having no depth, but appealed to my young side because of their instant melodies and catchy hooks. I'd accept them as "enjoyable rubbish", harmless pop music that was fun to listen and sing to but sounded nowhere near as essential, important or substantial as the various guitar bands who were emerging at the time. I knew the difference between liking something and knowing that something is genuinely, undeniably great. I was fully aware that Alex Party's 'Don't Give Me Your Life' wasn't one of the era's golden greats, yet I enjoyed it hugely back then. But when I heard McAlmont And Butler's majestic 'Yes' for the first time, I could immediately detect real magic.
Tracks like this were the ones I'd listen to most at home, saving the club anthems for my nights behind the decks. The dance hits of the time were sometimes novelty rubbish and some sound very dated in retrospect, but there's no doubting that the quality of even the worst pop songs of 1995 eclipsed most of the garbage churned out by major labels nowadays. There are in fact a number of club hits of the time that I still recall fondly, including 'The Bomb!' by the Bucketheads, Strike's 'U Sure Do', 'I Luv U Baby' by The Original, 'Push The Feeling On' by The Nightcrawlers, and the equally repetitive 'Son Of A Gun' by JX. There were also songs I considered to be rubbish, but harmless fun rubbish that could get people on the dancefloor: the pointless Perfecto Allstarz update of Pigbag's 'Papa's Got A Brand New Pigbag', Corona's 'Baby Baby', and the inescapable 'Dreamer' by Livin' Joy, a big hit that was number one for weeks.
Clock were an awful novelty dance act, almost like a budget 2Unlimited. However that didn't stop me from playing their lame 'Axel F' cover during my sets. Same goes for some other musical mishaps of the period:Bobby Brown's 'Two Can Play That Game', D:Ream's 'Shoot Me With Your Love' and pseudo-rasta Shaggy's terrible remake of 'In The Summertime'. I even bought 'Think Of You', the forgotten follow up to Whigfield's massively annoying 'Saturday Night'. I think I got it to play during my DJ sets so I'd have an excuse not to play THAT previous hit… All awful songs sure, but none of them as offensively shit as 2013's big pile of manufactured chart trash…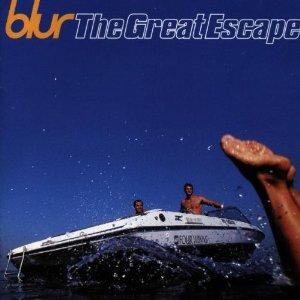 I was young, unaware of underground music and willing to make compromises, unlike now. But the cheap musical filler didn't matter when there was a new Blur album about to come out. The new Oasis LP wasn't to be released until later in the year, and with Blur winning that infamous chart war as well as being Britain's biggest band at that point, 'The Great Escape' was surrounded by anticipation and a lot of high hopes. On a day trip to Poole (or somewhere very near) there was a record shop not far from the beach where I can remember seeing the promotional display stands for the album. The week it was released I purchased it on tape and on the very first listen could tell that this would never sound as good as 'Parklife' did. So what do you do when you have a successful formula? Blur did more of the same on what is considered to be the third and lesser past of a classic British trilogy. This time the character based songs were more prominent: 'Country House' was the silly but infectious tale of a millionaire with an empty life, 'Charmless Man' concerns an upper class fool who hides behind his lifestyle, and 'Stereotypes' is a superb bit of commentary on sex and suburbia. 'Entertain Me' is a relative of 'Girls And Boys', with an irresistibly funky bassline from Alex and a Mark E Smith-esque vocal from Damon. Despite the presence of two of their greatest tracks, the misty-eyed melancholy of 'Best Days' and the classic 'The Universal', overall the album certainly wasn't as consistant as the previous two, and in places the cheeky Britpop sound began to wear thin. But what I didn't realize was how many memories the album would conjure up every time I would listen to it in years to come.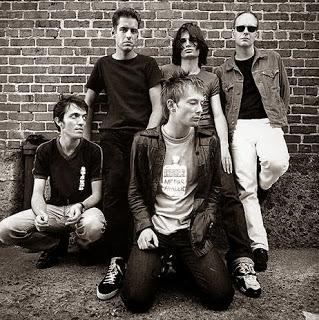 Another band that I got into through hearing my Dad's friend John playing them on car journeys was the incredible Radiohead. Before 1995, the only thing I had heard from them was the megahit 'Creep', perhaps the most miserable singalong of the era which gave the Oxford group an unfair reputation for being "depressing"... I thought it was more of a powerful sadness. But hearing their second album on John's car stereo confirmed that there was a LOT more to them than their worldwide hit single. I got a CD copy of 'The Bends' from a car boot sale not long after it was released, and realised that even outside of Britpop there were exciting things happening to British music. This was not just a few great songs and some filler, but an amazing album by an amazing band, released during an amazing era. 1995 had quite a few of these.
Pink Floyd's live album 'Pulse' was a number one album at around the same time, and I bought a copy of it on tape, not being able to afford the fascinating CD version with the flashing LED light. I admired the weirdness of the artwork and the dark ambience of the music, all making for a rather mind blowing thing for an 11 year old to experience. The weird 20-plus minute soundscape that followed the live 'Dark Side Of The Moon' on tape 2 wasn't something I could get my head around at that age.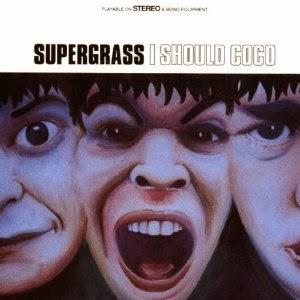 At some point during that summer I also acquired a copy of 'I Should Coco', the thrilling debut from the previously mentioned Supergrass. John's ex-wife worked as a rep for EMI and was frequently given promo CDs, a lot of which ended up in John's hands. In fact, he could pretty much get hold of anything new-ish for free as long as it was released through EMI, and knowing that I was really keen on Supergrass, he managed to get me my own CD copy for free. At this point it MAY have been the very first CD album I ever owned, and a bloody good one it was too. I have a lot to thank John for. He was the cool grown-up who introduced me to many great things at a vital stage in my life, the age where seeds are planted and future tastes are shaped. Thanks to him I decided not to support Manchester United like all the other kids, and chose Chelsea instead. But even more vitally he directed me towards the right musical path. Cheers John. In September it was time for me to start secondary school , and one of the greatest summers of my life was over…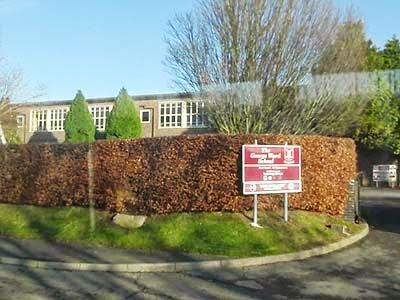 In September, it was time to begin life at the George Ward School in Melksham. The transition from primary school to secondary school is always a big one. Rather than sharing an educational establishment with 5 and 6 year old, we were now sharing one with 15 and 16 year olds, in fact if you included the sixth formers, there were even students close to their twenties. The whole tone of the place seemed more serious, more grown up, and that was something that suited me. Towards the end of primary school, the rumor was that when you reached "big school", all the older kids would hunt you down and flush your head down the toilet for being a "picnie". That was a myth, but a myth that led the rest of my new class to think that bullying was one of those essential things that everyone had to take part in at some point to become popular and to earn a bit of power. Our class was the same size as it would have been in primary school, but instead of having about 14 different classes of kids to deal with, the school had at least 50, and being aware of every incident would have therefore been a lot more difficult for the teachers. It was a much bigger place, and teachers eyes are only able to see so far. 
Most of my classmates were a load of dicks, none of them showed any signs of maturity, and I felt that I had outgrown them on every level. I felt like I had already grown up in a lot of ways, and school was just a compulsory thing that had to be done to satisfy the system and to earn those official qualifications that we would be judged on in later life.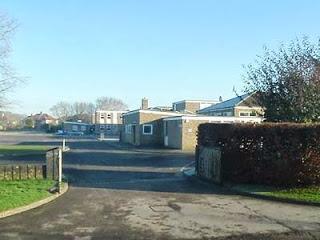 However, I felt that music was in my blood, and it was my destiny to get a job somewhere within the music world. I was already a club DJ and an aspiring record collector (although it was mostly tapes and a few CDs) who had a more advanced knowledge of music than all the other 11 year olds. I felt that my future was going to involve earning a living from working with music in some form, and that school wasn't teaching me anything relevant to what I would be doing as an adult. It all seemed like an inconvenience, and I thought that I would have been more useful out there in the wider world rather than sat in class. The other kids were starting to turn against me too, since I didn't show any desire to follow their fashion or take part in the same activities they enjoyed. I would always be more interested in talking about bands and songs that they had absolutely no knowledge of, plus my increasingly evident wish to be an adult was beginning to take the form of dismissing everything my classmates did as "kid's stuff". Needless to say, this didn't make me a very popular person. 
Each week seemed to follow a familiar pattern: start the week on Monday and patiently waiting through the next five days, tolerating boredom and bullying and hanging on until it was home time on Friday. The weekend was the time when I could really come alive, make use of my talents and be a part of that adult world. Music was now not only my passion, but an escape from the turbulence of school, and something which made me feel powerful and worthy. Perhaps at that point my brain formed a permanent subconscious link between music and being safe from the bad things in life. On Friday night, my Dad's club would have a resident DJ playing a more dance-orientated selection of club tracks, and on Saturday night it was my job to take control of the decks. There would be a few less genuine clubbers around than there usually would be on the previous night, so I was expected to play some of the more commercial chart songs of the time, as well as a few older tracks for the more mature customers. However, watching the Friday night DJs pack the dancefloor made me want to do the same. The club had also begun hosting a house music night, where the tunes were unfamiliar to me and a great deal cooler than the more mainstream dance hits of the time. But since I didn't know any radio shows or other places where that sort of music could be heard, I found myself listening to the next best thing available to me at the time: dance mix compilations that combined club mixes of chart hits with a few of the credible and slightly more underground tracks of the moment, as well as a few radio shows on Galaxy 101 that almost did the same thing.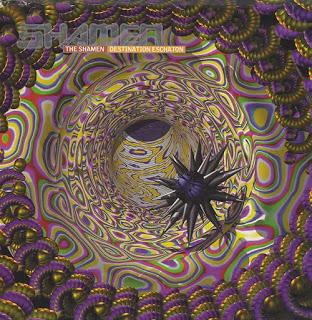 A few dance tracks I used to play at the time that I loved back then, and I still have a nostalgic soft spot for now: 'I Believe' by Happy Clappers, Jinny's 'Keep Warm', the 'I Feel Love'-aping 'Sunshine After The Rain' by Berri (a singer who Liam Gallagher apparently had a fling with), De'Lacy's rather brilliant 'Hideaway' and 'Destination Escaton' by The Shamen, a single which I bought on cassette in Woolworths without having even heard the song. I was just curious to see how they'd changed since 1992's 'Boss Drum', and was curious to see if they could be as successful as they were then. They weren't. I didn't get round to listening to the accompanying album 'Axix Mutasis' for about 17 years. I never felt embarrassed about playing those songs. Which is more than could be said for some of the other chart hits of the time: Shaggy's 'Boombastic', N-Trance's hideous 'Staying Alive' cover, Simply Red's nauseating 'Fairground', and a crap remix of Michael Jackson's uncomfortably soppy 'You Are Not Alone'. By this point, every chart song had a compulsory dance remix, a way for mainstream hits to cross over into the clubbing world. Many DJs must have had their integrity and good taste compromised by being asked and expected to play these remixes.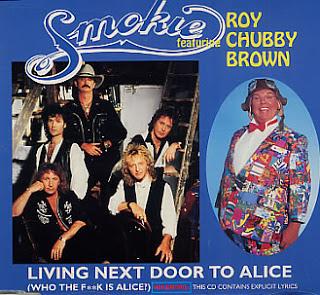 I also had to playlist novelty rubbish like Technohead's 'I Wanna Be A Hippy' and Roy Chubby Brown's "who the fuck is Alice?" update of Smokie's 'Living Next Door To Alice'. Add to those the tedious likes of Annie Lennox's 'No More I Love You' and Seal's 'Kiss From A Rose', which were sometimes played at the beginning or near the end of the night as things were warming up or winding down. TLC's 'Waterfalls' was typical of the bland and utterly unappealing so-called "RnB' that had started to leak into the UK charts like a trickle of piss. I hated it, and I hate it even more now for leading to the likes of Destiny's Child, Mis-Teeq and a million other acts whose names I can't remember because none of them stand out in any way. I don't think I ever actually played TLC though, just as I was never expected to play or Bad Boys Inc (if anyone remembers them). Asking me to play those would have been crossing the line. But back then it wasn't quite as easy to hate crap chart pop as it is now, because although we had to put up with it on the radio, there was an equally omnipresent wave of fantastic British guitar bands that were capturing the public's minds and immediately presenting a more substantial and long-lasting musical future. It seemed unstoppable at the time, as Blur and Oasis were household names, while Pulp, Suede and Supergrass were in the process of becoming all-time greats. I didn't think of it as "Britpop", I just thought of it as the standards of popular music improving.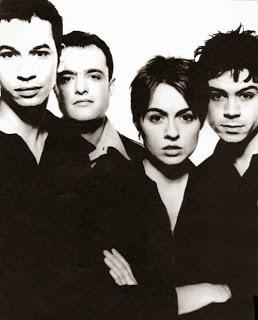 At the time, it really looked like indie was replacing pop, and for those who wanted a break from the guitars, there was plenty of good dance music around. It made perfect sense to me, and I couldn't see any reason why it should change. However my involvement in Britpop only really stretched to a knowledge of Blur, Oasis, Pulp, Suede and Supergrass. They're still the ones that the majority people remember the most, but at the time other groups were emerging underneath my radar: Sleeper, Cast, Dodgy, Ash, Menswear, Gene, The Verve, Northern Uproar and Elastica to name just a few. Within a year I would have discovered most of those, but while Britpop's main bands were all at their commercial peak, the upper part of the charts were still where my attentions wandered towards. A couple of non-Britpop tracks I bought at the time were ''74-'75' by The Connells; a brilliant one hit wonder song that I purchased on tape from HMV in Swindon, and Def Leppard's turgid 'When Love And Hate Collide', bought on CD from the short-lived Taylormade Sounds, which was a small shop in Melksham (now an amusement arcade next to the Iceland supermarket). Don't have a clue why I bought that one.
Earlier in the year it looked like Blur were going to be become the biggest musical phenomenon the world had ever seen, and 'Parklife' was the ultimate way of promising that. But Oasis were catching up with them in terms of popularity and attention of the music world. Even though 'Country House' had beaten 'Roll With It' in that well-documented chart battle, Blur's latest album 'The Great Escape' had failed to live up to expectations, and since the public had given Damon Albarn and co the time of day, many of them felt that they also owed Oasis a fair chance. The opinion on Blur had shifted somewhat, and for their Manchester chart rivals, the moment presented the perfect opportunity for them to prove themselves. The second Oasis album was coming, and it had already spawned two massive hit singles. 
One of my first memories of George Ward School was of an assembly that took place during our first few weeks there. Stood in the long line that filled the corridor towards the school hall, I was surprised to hear a familiar sound coming from beyond us. As we made our way in, it became obvious to me that for some reason an Oasis track was playing. This was fantastic. By the time all present were seated, the track was coming to an end. The school's deputy headmaster Mr Austinintroduced himself to us and asked everyone if they could name the song that had been playing. "'Get It On'", someone replied. To this day, I don't whether they genuinely thought that it was in fact the T Rex classic, or whether they were making a knowing reference to Noel Gallagher's musical theft.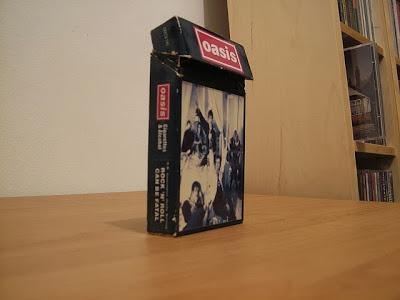 The song was of course 'Cigarettes And Alcohol', and Mr Austin had brought with him the cassette format of the single with its fag packet-style packaging that declared "Rock n roll can be fatal". According to him Oasis were misunderstood, and the song was actually an anti-smoking, anti-drinking, anti-drugs statement. At the time, I didn't have the confidence, nor the cheek to correct him, and I wasn't sure whether this guy was just making a misguided attempt at being "down with the kids" or not. It soon turned out that Mr Austin was by far the coolest teacher in school, and music was a major passion of his, just as it was mine. I doubt there were many school assemblies across the country that featured Oasis songs, but judging by their rising popularity at the time, it's possible that there were many other instances of the Gallagher brothers appearing in places that you wouldn't have expected them to. And as 1995 began to turn to autumn, it was them who would go on to define the year and perhaps the whole era… 
Like the other months of the year, October 1995 threw a diverse variety of musical happenings into the charts, which at the time were still interesting and relevant enough for me to take notice of. Tracks I'd spin during my DJ sets included a Sister Bliss remix of Donna Summer's 'I Feel Love' (which I thought was great until I heard the vastly superior original), and an ill-advised dance cover of the Cranberries' 'Zombie' by ADAM Featuring Amy. Higher up the quality ladder were 'Weekend' by the Todd Terry Project, along with Wildchild's infectious 'Renegade Master' and Josh Wink's tweaky acid workout 'Higher State Of Consciousness', two club classics that both entered the Top 20 the same week. However the latter two tracks didn't find their way into my DJ sets until a few months later when they appeared on various compilation albums.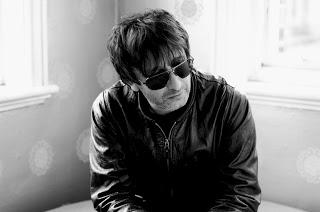 Away from dance music, I was still restricted to the charts, and often used to dig around the bargain basket in Woolworths in case I found something great for a reduced price. Sometimes I'd find something I was completely unfamiliar with and buy it simply because it was 29p on cassette. One such purchase was the dismal 'Have Fun Go Mad' by someone called Blair, which I bought before i had any knowledge of the Labour leader who shared the same name. I saw him a couple of years later miming the awful at a Galaxy 101 roadshow that took place at Longleat, Blair the singer that is, not the future prime minister. I can remember that piss poor piece of pop being re-released a few times due to its failure to make much of an impact on the charts, like the record company couldn't figure out why no-one wanted to buy such a rotten turd of a song. Perhaps because folk that were aware and had any sense were busy buying excellent records like 'Great Things' by Echobelly, 'What Do I Do Now' by Sleeper, 'Alright' by Cast, 'Fantasy' by the Levellers and 'Lucky You' by the Lightning Seeds. These were all songs that I didn't know about when they were first released, but soon came to my attention via Top Of The Pops and The ITV Chart Show over the coming months.
My Dad's club had just had a brand new jukebox installed, which was still using good old vinyl records. When new singles were added, old ones were removed and given to me by my Dad. Needless to say I was more than grateful to have them passed on to me, especially since my Dad would make some unwise choices like replacing a Beatles record with a Celine Dion one, meaning that the Liverpool legends would make another entry into my collection while customers at Bentley's would have to tolerate the wailing Canadian nuisance. Other records that i acquired included 'Love Spreads' by The Stone Roses,
 Ash'
s 'Girl From Mars' and a remix of New Order's 'Blue Monday'. In hindsight I'm glad that Dad didn't know much about indie music. Because he hadn't heard these songs, he didn't think they'd be worth including on the jukebox.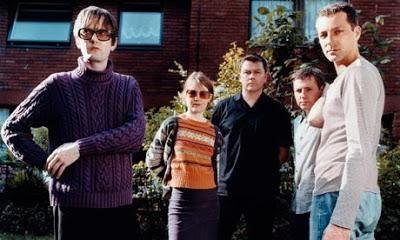 Great indie music seemed to be finding me when I was just the right age for it to have maximum impact. Thankfully that band who released the year's summer anthem 'Common People' didn't turn out to be one hit wonders, as Pulp returned with the brilliant 'Sorted For E's And Wizz', a tale about someone losing their shit on drugs at a festival. At the time possibly an inappropriate thing for an 11 year old to be listening to, but then again it was sort of an anti-drugs warning as well as an amusing story. From the short lived Taylormade Sounds I purchased the CD single, the same one which led tabloid cunts The Sun to call for this "sick stunt" to be banned, claiming that the artwork to the CD encouraged kids to take drugs. Still, it was good to see Jarvis on the front page. 
One thing in particular dominated October 1995, and would soon come to dominate and define the rest of the decade. On October 2nd Oasis released their second album '(What's The Story) Morning Glory', which already boasted two hit singles. As well as being influenced by the music my Mum and Dad owned, and learning about some great stuff from family friend John, my Auntie Julie was also responsible for helping me on to a glittering musical path by getting me into Suede and by playing me 'Definitely Maybe'. Her younger brother, my uncle Justin was another important figure in my life and the development of my musical knowledge. He still lived with my Nan and Grandad, and as well as a collection of model Minis and West Brom football memorabilia he owned a rather interesting selection of CDs and records.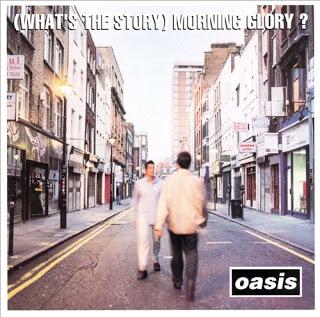 When we'd visit every Sunday, me and my brother would often go up to his room to play the Sega Megadrive and so I could listen to his music collection to find something new to add to my recorded tape collection. A genuinely nice bloke, often Justin would let us go up to his room if he was there or not. He must have only been about 22 at the time, young enough to seem like more of a brother to me and Daniel rather than an uncle. The fact that he owned so manyDepeche Mode CDs suggested that this band must be bloody good if they could take up such a large section of his CD rack, and indeed they were. One day, Justin informed me that he had just bought the new Oasis album, and that it was worth a listen. I would often go there with blank tapes, but this time I vaguely remember running out to my Mum's car to grab something that I could tape over in order to get a copied recording of this album. I knew it was going to be brilliant, and I wasn't wrong.
When I pressed play and 'Hello' roared in, the only word that comes to mind is "excitement". 'Roll With It' I already knew of course, but for some reason it sounded a million times better as the second track on this album. Then I hear 'Wonderwall' for the very first time and am immediately reminded of The Beatles: the classic songwriting, the mood, the elegantly subtle strings, and the fact that I KNEW this song was destined to go down in history as one of the all time greats. At first the stolen piano intro from Lennon's 'Imagine' was too hard to ignore when hearing 'Don't Look Back In Anger', but it didn't take long for this unforgettable anthem to find an eternal place in my heart. 'Hey Now' didn't stick out at first, but grew over time, 'Some Might Say' made even more sense in amongst more fantastic songs, 'Cast No Shadow' was genuinely moving, and 'She's Electric' was slightly silly, yet brilliantly infectious and impossible not to love. The dramatic title track is a song that makes me feel invincible every time it visits my ears. Every song was a classic. In terms of a classic album reaching a major climactic peak, the magnificent 'Champagne Supernova' is the ultimate rock n roll epic. The way those guitars rev up just before the chorus sent shivers down my spine the first time i listened, and still does so to this very day. Its power made you believe that a band capable of something as incredible as this could do anything. They could be the biggest thing to EVER happen to music and they could change the world.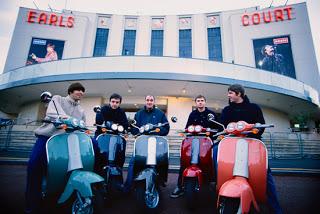 As an 11 year old, in my eyes everything seemed to be an improvement on before, in fact for a few years afterwards I had faith that a band would only release a new album if it was better than the previous one. After all, my mom wouldn't buy new wallpaper for the living room if it wasn't an improvement, so why would a band release new music if they didn't think it was better than what they had already made? It seemed that Oasis were rising higher and higher, and even though 'Champagne Supernova' was truly as good as it got, its magic made you believe that even bigger and better things were to come. It was like the next logical step: they were certain to become the biggest band in Britain, and with music like this they could easily take over the world. The optimism of my pre-teens combined with the crazy times and unstoppable growth of Britpop is something that as a 29 year old in 2013, I would give anything to experience again. Amazing days, exciting times, and incredible music.
The album went to number one and after playing it pretty much non-stop for weeks, I bought myself a proper cassette copy from Woolworths in Trowbridge. As word of mouth spread about how good it was, lots of other people bought it too, although after one week at the top of the charts it was displaced by Simply Red's 'Life'. Hard to believe eh? I don't need to tell you which album went on to make the biggest impact. 
I preferred Blur in some ways, or at least I wanted to. I certainly respected them more as people, and initially agreed with my Dad that the Gallaghers were a pair of troublemaking louts. But '(What's The Story?) Morning Glory' not only confirmed that Oasis were completely different from Blur, but also blew 'The Great Escape' out of the water. It was now undeniable: Oasis had made a much better record that was in a different class altogether...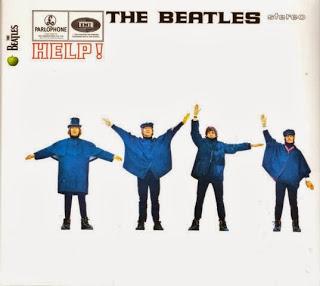 Following the release of '(What's The Story) Morning Glory', there wasn't much else I listened to at home. The Blur album that was only a couple of months old didn't get played for a while after Oasis had put it in the shade. During the rare occasions that I wouldn't be playing Oasis, I'd be investigating more music by the band that they resembled (some say plagiarized) the most. As I've mentioned in previous columns, my Mum grew up in the 60's with the music of The Beatles and owned a number of their albums on vinyl. To this day she still has the same vinyl copies of 'Help', 'Let It Be' and the red and blue albums that she bought back in the day. Back then fans would personalise the sleeves their favorite records with doodles and other additions to make it feel like their own. A lot of people considered their favorite album as an extended part of themselves, and would carry their most prized piece of vinyl everywhere with them. Coming to think of it, this was still happening in the 90's and I know this because of the fact that I'd proudly bring my tapes and CDs into school to show them off, almost like a way to express the sort of person I was and how I looked at the world. 
When people who I didn't like at school (for good reason) brought in their own excruciating musical choices, it made me hate the bad music in question even more. And it made me dislike the people in question even more as well. It also saw the beginning of a link and a theory that in most cases has proved to be true: the worst people I've encountered throughout my life have all listened to terrible music. I'm not going to claim that all people who listen to bad music are also bad people, because these include some of the best human beings you could ever meet, but it's almost as if other people who understand the music that I can relate to are people who can understand and relate to my way of thinking.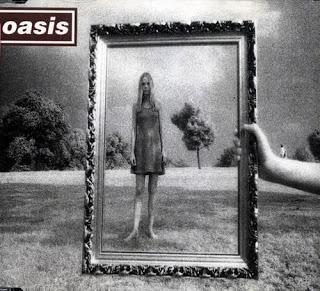 A few weeks after the album had hit the shops, 'Wonderwall' was released as a single, an obvious choice. As I had predicted, it soon became an anthem that elevated Oasis to yet another level. They were now truly household names, and unlike most household names, the music press were on their side. Not everyone was on their side though... The DT class (design and technology) would allow us to either listen to the radio or on rare occasions even bring our own music in. I had bought the 'Wonderwall' CD single from Woolworths in Chippenham and was blown away by the quality of the B sides, particularly 'The Masterplan'. It sounded so incredible to my ears that I honestly thought that their music was powerful enough to convert anyone cursed with poor taste and little knowledge, so I took it into my DT lesson ready to blow everyone away with this brilliant 4 track CD, one of the finest examples of its kind. So when some arrogant wankers labelled it "shit" and followed it with their own idea of musical excellence, I had to laugh at their diabolical choice: 'Gangster's Paradise' by Coolio. What an unforgivably awful song. Worse still, it was a tape containing multiple versions of the atrocity. To me it just sounded like the chorus of someone else's song interspersed with some terribly poor attempts at rapping, and this was at least 16 years before I was even aware of the (needless to say) far superior Stevie Wonder track that the talentless Medusa-haired twat had based his lazy, appalling pile of shit on. It was number one for a while too, something that suggested that while Britpop was the focus of the nation, many of the kids my age who would soon become teenagers were listening to disposable nonsense. 
When they grew a few years older they'd be buying the singles that dragged the singles charts downhill, but this was yet to come and I didn't see it happening, especially while a new golden age of guitar bands seemed to have discovered a magic touch, like they'd learned some sort of winning formula that was going to cement their places in history as the biggest of all time. In hindsight, the kids who would have been gripped by the Britpop movement were a couple of years older than us, but I was lucky enough to know about their music as well as being young enough to see the things I loved as exciting enough to be able to dominate everything. At 11 years old I had that optimism, and even when being bullied and taunted at school I'd still think positively and assure myself that it would soon pass. Nowadays I think that this was also due to me enjoying life outside of school so much, and also down to the inner strength I gained from my favorite music.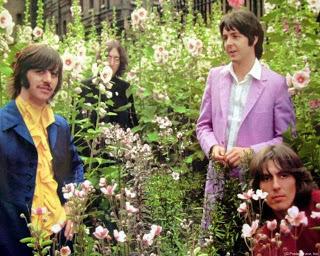 I was lucky enough to experience the days when Britpop in full swing, and also just about old enough to remember the closest thing any of the post 1960's generations got to enjoying a Beatles reunion. A Fab Four revival was also taking place partly due to a certain Manchester band demonstrating their fondness for their music, which helped introduced many new listeners to John, Paul, George andRingo. Not that they'd ever been out of fashion. I'd already been aware of much of their music for a while, and this new revival plus the (then) upcoming reunion saw my interest in the band reach new levels. More on that next time...
Now for the 'Rewind' part of the column, where I continue to tell the story of my life and how music has shaped it. I think every music blog writer should do these every so often, it may be time consuming but it's brilliant for reliving the past and enjoying old memories. It also brings the reader closer to the writer, giving them a better understanding of the author's musical roots and maybe allowing them to identify more with the writer too. And those of you who also grew up with Britpop will certainly be able to relate to my recollections of 1995. I have now reached the latter part, around about this exact point 18 years ago in fact...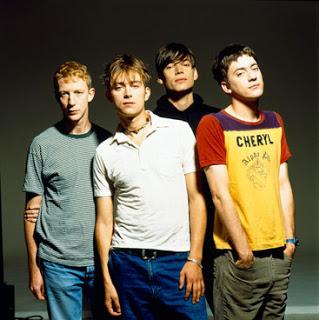 Usually the music that people hear in their early teens is the music that they'll treasure most throughout their lives. But for some people it happens earlier than that, and those people are usually the ones who embrace music as a lifelong obsession. For me it was aged 11. At that age your ears become a tiny bit more advanced and you begin to appreciate and notice certain qualities in music that you didn't hear before. And because 11 is still a young age, you still get massively excited about things in the way kids do. In 1995 it didn't matter that there was plenty of what I considered to be shite in the charts, because there was a lot of great stuff to make up for it. Cher's awful 'Walking In Memphis' cover and an even worse version of 'Itchycoo Park' by M People were two things I used to play during my DJ sets, and yet I didn't think they were that bad at the time. A number of regrettable solo tracks from Madness frontman Suggs were also spun during those nights, but were understandably eclipsed in the memory by Blur's magnificent 'The Universal' and the unavoidable 'Wonderwall' by Oasis, which had ridiculously been held off the number one spot by another one of Robson And Jerome's dire karaoke covers. Other things I remember buying at that point: Bjork's 'It's Oh So Quiet', the unplugged 'Like A Rolling Stone' cover by The Rolling Stones themselves (purchased for 25p from the WH Smith bargains shelf not longer after it was released) and the glorious 'Miss Sarajevo' collaboration between U2, Brian Eno and Pavarotti which was released under the name Passengers. As great as they could be, it's easy to forget singles like that when there was so much of an emphasis on indie guitar bands at the time, something which still defines the era in retrospect.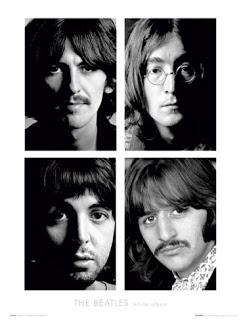 During the mid 90's, Blur, Suede and Oasis arrived, followed by Pulp and many others, ushering in the very last golden age of popular music. For a few years, the "alternative" became the mainstream, and as Creation boss Alan McGee remarked "the lunatics had overrun the asylum". Truly, those years felt like one big party. The optimism can be heard in the tone and vibe of much Britpop-era music, something else that makes those glorious songs shine with a massive nostalgic power when you hear them now. It's sometimes even found in the lyrics too... "We will find a brighter day..." "It really, really, really could happen..." "We're coming out of the sidelines..." No wonder I thought that Oasis were going to become so massive that one day they'd achieve world peace. How ridiculous does that thought sound now? But I truly believed that this music was amazing enough to bring the entire world together in harmony. The older generation had spent the previous few years expressing how they felt that the quality of music had declined since the golden days of the 50's, 60's and 70's. But in the 90's, we had a revival of classic songwriting. Britpop wasn't about image, gimmicks or chasing fame. It was about good songs and nothing else. And for those who didn't like indie guitar bands, there was plenty of other stuff going on in the charts. The 90's had everything. It had everything the previous decades had, even The Beatles. Well, sort of.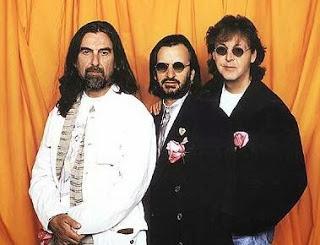 Since my Mum had always been a huge fan, the Fab Four had always been part of my musical life. But it was in 1995 that I started exploring their remarkable music further, coinciding with the news that remaining members Paul, George and Ringo were to reunite and complete some unreleased John Lennon demos, effectively a Beatles reunion on record. With the great new bands of the mid 90's evoking the glory days of British music in the 60's, it seemed an appropriate time for them to return. Yes it did feel a bit weird, but tremendously exciting. Everything was back then. I had massively high hopes for 'Free As A Bird', after all this was the greatest band of all time making a comeback. Some would quite reasonably argue that the majestic 'Abbey Road' was the perfect way to say goodbye, and that this partial reunion was unnecessary, even wrong. But I loved it. The song was premiered along with a wonderfully nostalgic promo video as part of the 'Anthology' television series that I watched avidly as my love for the group's music grew and grew. I bought the single on CD the week it came out, and played it pretty much repeatedly (along with the b sides). I even played the undeniably downbeat track during my DJ sets at the club, although it would be aired towards the end of the night as things wound down. Unbelievably, this beautiful song was held off the number one spot by Michael Jackson's below-par 'Earth Song'. Yes, 1995 saw a lot of classic singles being denied the top slot by some truly terrible records, but better than every single decent song of the time being ignored in favour of utterly worthless trash (hello 2013). As usual, I digress...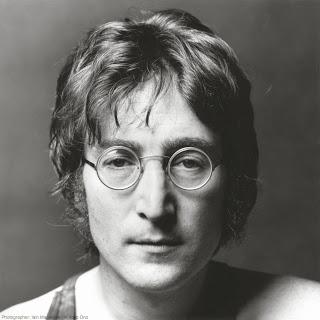 At around the same time, from the Woolworths in Chippenham I got myself a copy of the 'Magical Mystery Tour' album on CD with the ten pounds my Dad would give me each weekend in return for my DJing work, but listening to their music wasn't where my obsession ended. I will never forget holding my own 'memorial day' to mark the 15th anniversary of Lennon's death, a day where I had a photo of the man propped up on my school desk throughout every lesson I had that day. Most teachers saw it as a touching tribute, and those who must have been Beatles fans back in the day could understand my respect for the man. But a certain Religious Education teacher took exception to my commemoration and ordered me to take the Lennon photo off of my desk and put it away. I refused. "This is religious education isn't it?" I replied, "well, music is my religion and Lennon is one of the Gods I worship... And at least we know that John Lennon actually existed". That REALLY didn't do me any favours. Coming to think of it, she may have had the famous "bigger than Jesus" comment fresh in mind... Some people, eh? Weirdly, another R.E class involved a question and answer exercise with the teacher, which inspired a kid called Grant to ask her what she thought about "Noely" from Oasis putting cocaine on his cornflakes. The funny piss taking little bastard. Thinking back now, Grant was actually an alright dude, one of the very few people in my class who wasn't a popularity-seeking wanker. I digress again. Christ, no wonder this 1995 recap has taken me months to write!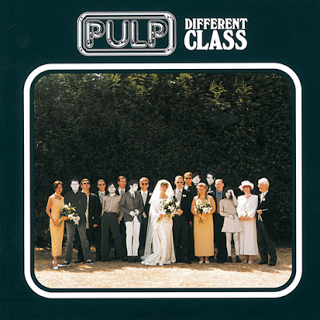 The first Beatles 'Anthology' album was at the very top of my Christmas list that year, and unwrapping it on the big day made a memorable festive season even more enjoyable that year. While still being young and materialistic, by then I had also come to appreciate the joy and warmth of Christmas songs and the sparkle of the decorations a lot more. So much so, that by this point I was turning my tiny bedroom into my own comfy little grotto, sitting in the warming glow of my many fairy lights and basking in the optimism of my Christmas hits compilation tape (mostly recorded off the radio). But the festive songs would soon be put away for another year once I had been bought some new CDs as presents. One of them was by a band who, like The Beatles, were also returning with new material, despite their singer being dead. Yes, I'm talking about Queen's could-have-been-much-better 'Made In Heaven' album. It's safe to say that none of that was up to the standard of 'Free As A Bird'. I also got a copy of 'The Heart's Filthy Lesson' by David Bowie, a single which I hadn't even heard at that point probably due to it being deemed to "weird" for the radio. Compared to the rest of the extraordinary 'Outside' album (which I acquired the following year), it didn't seem that odd. But more importantly I now owned a copy of Pulp's awesome 'Different Class', which confirmed them as something very, very special indeed. Every song sounded like a hit single, even the sleazy, somewhat smutty ones that I didn't quite understand back then. All these great bands seemed to come from nowhere that year.
Truly, there was no better time for me to grow up. Sometimes part of me wishes that I could have been a few years older, so I could have understood Britpop more at the time and experienced it fully. But it was fate that it all happened before my teens. It put me on the right path, at the right age, at just the right time. A few years later it would be a lot more difficult to discover great music in the mainstream, but I got there just in time. If I didn't, I wouldn't be talking to you now. If people told me back then that those were the best days of my life, I wouldn't have believed them. At that age all I wanted to do was grow up. All I could do was hope that the next few years would pass as quickly as possible so I could be an adult and do what I wanted. The 29 year old me would have urged the 11 year old to think differently and to savour every second. If I could go back, it would be incredible. 11 years old, life in front of me, a little 2 year old Max running around, all my family and loved ones still there, nights at my Dad's club, and Britpop in full swing. I would give anything to relive it all again.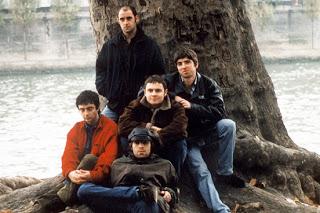 At the beginning of the year I didn't know what indie music was. I knew of the Indie Chart that was featured on the ITV Chart Show, but wasn't entirely sure what the term meant. Soon I knew of Blur, Oasis and Suede and I knew that there was something different about their style of music. But this style had now become something of a standard, and in such a short space of time, the backbone of British music. 1995 was a year that changed everything for me, hence why I have spent such a long time writing about it. People will argue that many of the Britpop bands were far from alternative, but to an 11 year old in the mid 90s this really was something new and exciting. Aside from the dance acts whose music I would buy for use in my dj sets, many of the bands and artists who arrived into my life in 1995 have never left. What a year. 1996 was equally memorable. More on that to come...