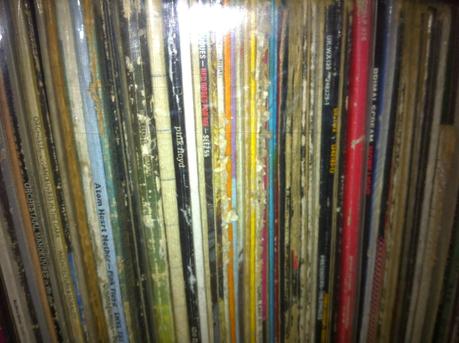 Time for the Friday Banger. "Eh?" I hear you shout, "we thought your regular dance anthem was always scheduled for Tuesday?" Not anymore. Since Friday is the start of the weekend, and the night that some folk (not me) hit the clubs, I've decided to make it a Friday tradition instead. So today's is 
something of a jungle classic, although it's actually a hybrid of jungle, breakbeat and classic house,
 since the highly addictive piano hook is lifted from
CeCe Rogers
' 1987 gem 'Someday'.
Liquid
were originally a duo consisting of
Eamon Downes
(a.k.a.
Ame
) and
Shane Heneghan
(a.k.a.
DJ Model
), and 'Sweet Harmony' was their best known track and highest charting hit. Initially released in 1991 on the ultra-limited self-pressed white label 'Liquid EP', it was re-released to a wider audience on XL Recordings in the following year and earned then a number 14 chart placing. After the single's success, Henegan left the group and Downes continued Liquid as a solo venture. They apparently took their name from a 1990 house track by Dream 2 Science entitled 'My Love Turns To Liquid'.
http://en.wikipedia.org/wiki/Liquid_(musician)