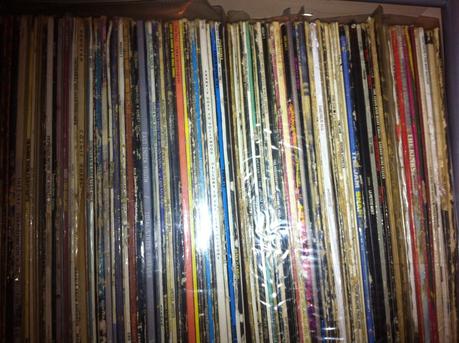 It's that time again where every week I pick my favorite song from those that entered the charts 20 years ago in 1995. This week's chart is from February 11, and can be seen in full HERE. Every week a Twitter account called @ThisIsMyJam95 invites followers to pick their favorite new entry of the week, and I have decided to take it a step further by listening to ALL of the new entries before picking the best of the bunch. 
At number 39, the weak 'U Blow My Mind' proves that without Dr Dre and a Bill Withers sample, Blackstreet seemed tame and rather lost, while Adam Ant's pale stab at Britpop, the number 32 'Wonderful' was in fact a case of woeful, as is China Black's feeble 'Almost See You (Somewhere)', which came in at 31. Cyndi Lauper's overblown ballad 'I'm Gonna Be Strong' was at number 37, and Jimmy Nail's number 17 entry 'Cowboy Dreams' sounds just even more lacklustre now than it did then, I can recall being quite keen on Sting and white-man-accompaniment-for-hire Pato Banton and their awful 'This Cowboy Song', which is this week's highest new entry at 15. Not so keen now.
In terms of the songs I do like, Weezer's 'Undone (The Sweater Song) an enjoyable bit of stoner rock at 35, Sheryl Crow's lovely 'Strong Enough' went in at 33, and Apache Indian and Tim Dog's 'Make Way For The Indian' provided some tough ragga-infused hip hop at 29. It's a well known fact that I find 90s RnB extremely dull, but American trio Jade were better at that sound than TLC or Destiny's Child ever were, and their 'Everyday Of The Week' is an enjoyable number 19 entry. It should kind of go without saying that Suede's astonishing number 21 'New Generation' is my new entry of choice. It was the first Suede record (or in this case cassette) that I ever bought, and it remains one of my favorite songs from this legendary group. Written by Brett Anderson and Bernard Butler (who had left the group by that point), 'New Generation' was the third and final single from the 1994 album 'Dog Man Star', After many years of missed chances and lost hope, I finally saw Suede live in 2013, at a magnificent gig they played at the Bristol Academy. You can read a review of that HERE. Fittingly, the glorious 'New Generation' was the final song of the night. I'm glad that I decided to film that performance (in which Brett strikes a great Top Of The Pops-esque pose), which can be seen along with the original 'New Generation' video HERE.
But since I've already featured that song as a 'Rewind' entry in the past, I have to choose another track to feature today. And since it's the weekend, the song I've picked also qualifies to be the latest RW/FF weekend banger. It's Escrima's funky house nugget 'Train Of Thought', which entered at 36 that week. Escrima is one of the aliases used by house DJ/producer Tall Paul, who is one of the names playing at the Karanga 21st Anniversary Party. It takes place at the Komedia in Bath on May 15, and tickets are on sale now.