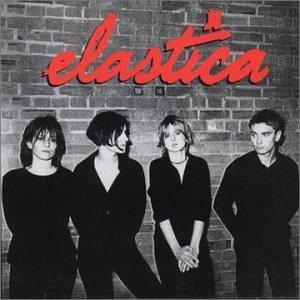 Today it's 20 years since Elastica's self titled debut album was released on February 14, 1995. Led by the Queen of Britpop Justine Frischmann, this was perhaps the most spiky and post-punkish of all the records associated with Britpop. It was also the fastest selling UK debut album of the 90s.
After the success of this album turned them into one of the coolest things around, they ended up becoming addicted to heroin, taking 5 years to make a bad follow-up album, and then splitting up. 
It's unlikely that we'll ever see this lot reform, but what a superb debut album. From it here's the terrific 'Blue'.