Currently, there is a shift in the way designers are approaching the way in which they work with clients and are producing their websites. In the web development industry, designing a site and manually coding it is slowly giving way to code free development platforms for professional designers. It gives designers complete authority over their websites and a means to express their creativity. Now we have seen a number of code free website builders but most of them haven't addressed the challenges that professional web designers face on a daily basis. Webydo is shaking up the website design industry with their leading online website design studio that has been developed for the professional designers. 50k designers have switched from the traditional methods of website creation to this revolutionary platform. More than 110k websites have gone live catering across industries and needs of the businesses.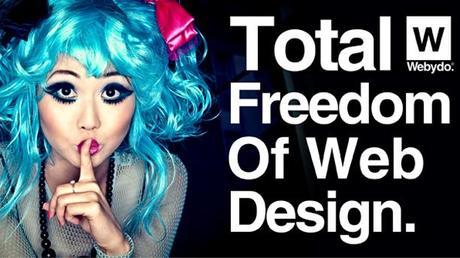 Why Webydo?
To start with, Webydo is not a DIY website builder but a complete online design studio and hence you will never need to compromise on the design and functionality. You are not restricted to a few templates as you can start from a blank canvas and design as per your requirements. It is a code free platform that does not require you to have a background in coding. Mix in the fact they offer a strong content management system and robust publishing and hosting mechanism and it will take care of all kinds of projects that come your way.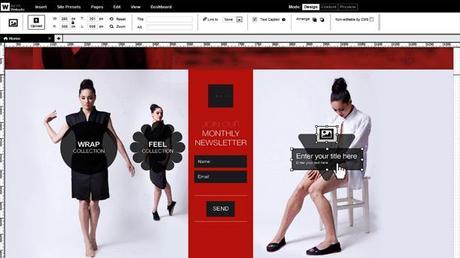 Be Creative and Innovative
The Design Management System in Webydo has been developed to enhance your creativity. There are no limitations. You will be greeted with a 'Photoshop' like interface that provides you with the necessary features to intuitively design a website. The Drag and Drop feature allows you to insert images, graphics, shapes, buttons etc. into the page wherever you want thus helping you achieve pixel perfect accuracy. Hundreds of fonts let you achieve the typography you want in the site. Once you are done with the design the patent pending technology would convert it into HTML codes plus a Content Management System.
Manage The Site With Ease
The Content Management System has been designed to enable you the designer to manage your website production with ease and control. To start with it allows you to manage multiple websites from the same dashboard. You can also use the Site Permission feature to lock some design elements in the site thus preventing any damage to the design and stricture of the website. The WISIWYG editor will allow your clients to edit and update content with ease. Webydo allows in-browser editing and hence the site can be updated from anywhere in real time. The SEO options built within the CMS allows you to optimize the site for the search engines. You can also use Google Analytics and Webmaster Tool to monitor the performance of the site.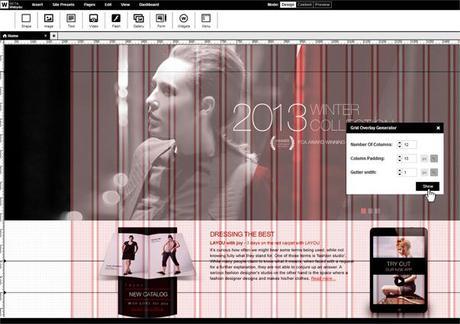 Publish Independently
Webydo has simplified one of the things that acted as a thorn for the designers. You will be able to publish the site from within this design studio. And if you don't know how to set up the FTP or manage the c-Panel don't worry as you won't need them. You can publish the site on Webydo's sub-domain for testing purpose using the 'Free' plan and then transfer it to a custom domain using the 'Premium' plan. Your website will be hosted on a cloud server that is monitored 24/7 and has enterprise level security features. Large network of global servers deliver faster page loads even during peak hours. Webydo also backs up the websites on a regular basis to prevent any loss of data.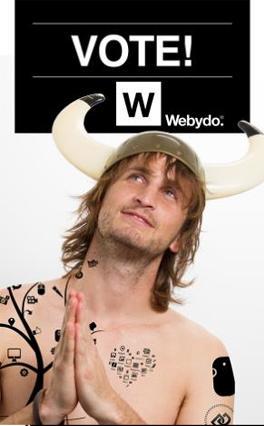 Why Is It Better?
In the past we have tried other similar platforms such as Squarespace or Macaw. While most of them are mainly template based platforms that limit your control over creativity Webydo is enabling designers to take their designs in every which direction they choose.
Community Solution
Webydo has been developed by designers and for designers, and it is their growing community of 50K designers who are actually helping shape the future of this platform. If you want to see a new feature added or have spotted a bug in the system you can get in touch with the team and they will work on your suggestion immediately all from the Participate page. You can join the conversation today to vote on what should be added next.
Pricing
There are two distinct plans that Webydo offers – Free and Premium. The Free plan is meant for testing purpose and here you can create 15 webpages and enjoy 1 GB storage space and unlimited bandwidth. Under the Premium Plan you will be able to host the site in a custom domain and can create unlimited webpages and enjoy unlimited download. You also get 2GB of storage space under this plan. This plan costs $7.90/ month when billed annually or $9.90/ month when billed bi-annually.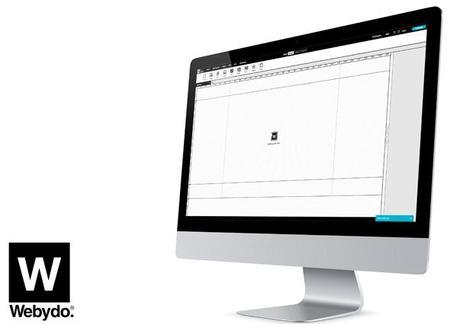 Conclusion
Webydo is the leading B2B online design studio for professional web and graphic designers to take full control of their next project and to begin to boost their business. Try out Webydo free and let us know your thoughts on this revolutionary website design platform.
This article is proudly sponsored and presented by Webydo's designer's community.