Finally, a product that was able to inspire me to make a review again. That hiatus got me all rusty. 
So what's so special about Revlon Photoready in Natural Beige?
I'll cut to the chase and go straight to what I absolutely loved about it: it's the perfect match to my present complexion!
Like I can pile this on my face without having to cover my neck and it wouldn't look like I'm wearing a mask.
And that is surprising as this foundation only has 8 shades.
There's a catch though. I'm kinda tanned now. I've been to the beach one time too many last December.
That said, there are still other things that I've come to love about this foundation. 
Here are a few.
PackagingRevlon Photoready in Natural Beige comes in a sturdy pump container. It's large enough so I won't easily lose it. It's small enough to fit in my bag in case I want to carry it around. The pump dispenses the product well. One pump is enough to cover my whole face. The cap isn't loose. But it's plastic so it might break if I keep on dropping it.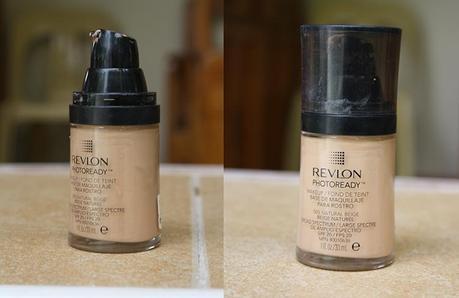 Sorry for the messy nozzle.
Other Likes:Coverage - this can be built up into full coverageEffectively evens out complexion and partially cover blemishesNot sticky or greasy - considering it has spf20It feels very light on the skinSpf 20 offers enough sun protectionDoesn't have an obvious cast despite the spfIn fact it looks ok in flash photographyNo strong smell.Is ok for my combination-type skin. Doesn't make my skin oily.Semi-dewy finish that doesn't look oily - I'm more than used to this as I use BBcream a lot.I don't have to set it if I'm to spend the rest of the day inside an airconditioned room.
Some of the reviews I read in the internet mentioned it looks like it's airbrushed but I wouldn't know as I haven't tried airbrush make-up before.
The only thing that I don't like about it?
It's really pricey here in the Philippines. It probably costs around P900 (Approx 21USD). I honestly wouldn't buy this myself. Besides I have too much foundation/BBCream already. 
Fortunately for me, I got this for FREE!
No, it wasn't sponsored. My sister gave it to me simply because she noticed she doesn't use it at all. In fact she only used it once! She's such an impulsive shopaholic and this is one of the things she bought without thinking even though make-up isn't really her thing.
So would I recommend Revlon Photoready in Natural Beige?
Definitely YES!
It may be pricey, but I think it's worth it. It has been said to be at par with more expensive foundations.
Now for more pictures: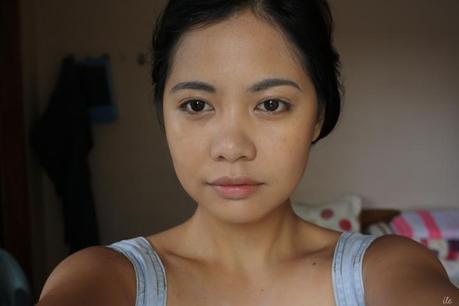 Just foundation - natural light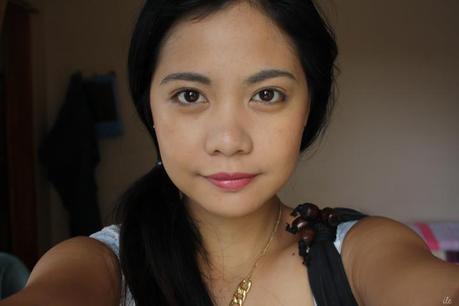 After setting it with powder and adding some tint on my cheeks.I used Revlon Colorburst in Mauve on my lips.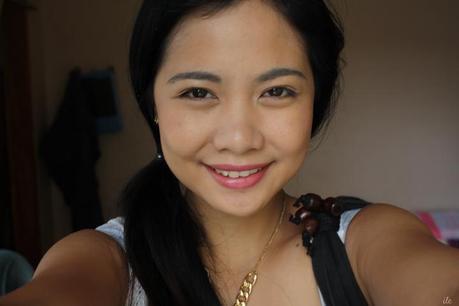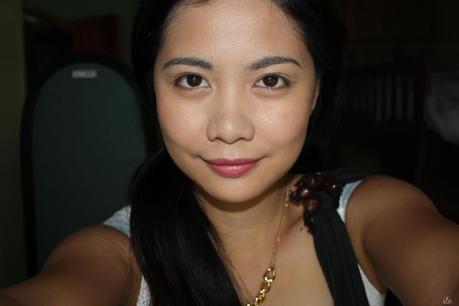 With flash. See? You don't really see a white cast.
So as you probably noticed, this review has been shorter than usual. My reviews are going to be like this from now on, just so I won't suffer burnout again.
I'm also using another camera lens. The one I've been using is actually better. The pictures it produces are more detailed and has minimal distortion.
Compare the pictures above with this one: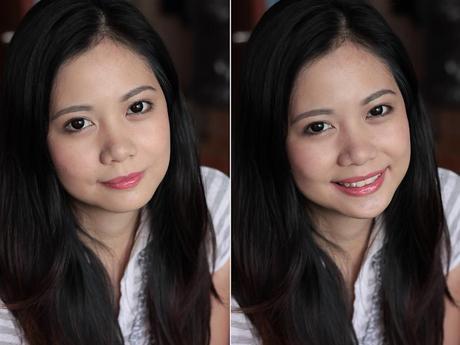 Picture from a past post. This was taken last year and I'm still fairer here. This is closer to how my face shape looks like in real life, which is between square and oblong.
But despite that, I won't be using my previous lens anymore as I always have to set that one up in a tripod.
So. I hope you guys still find this review useful. 
How about you? What is your current favorite foundation?
Thanks for reading and visiting my blog!