A few months ago I was browsing through Boots, as you do and spotted a sign for the Revlon Just Bitten Lipstain/Balm. I was quite intrigued as I have never really tried an actual lipstain prior to this bar the odd tinted lip balms and so off I went to investigate! There are 15 shades available however there were only a selected few in my branch of Boots with the exception of those that had bee opened and tampered with so in the end it was a choice between a really shocking pink and this one called 'forbidden' which is almost a brown/red color. This was the most natural shade I could find considering I planned to use this as an everyday color therefore did not want anything too shocking :)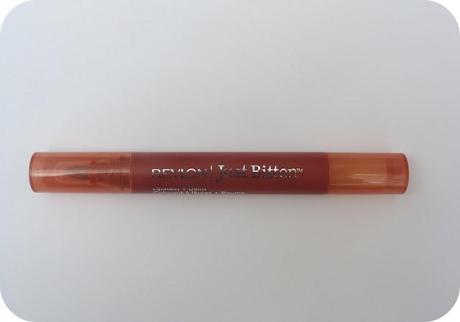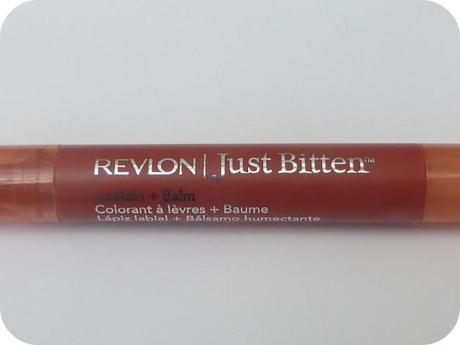 The product is double ended with a felt tip like applicator one end and a balm on the opposite.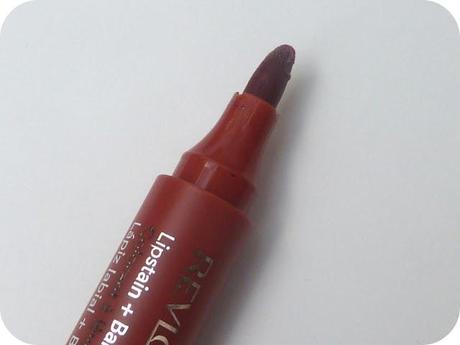 Lipstain's in general I assumed to be quite drying so the fact that this is double ended with a stain on one end and a balm on the other added to its appeal, even though I  am not usually too fussed about the double application lip products, I'm more of a one swipe of color and go kind of girl (the quicker the better).
The color end is basically a felt tip pen. I thought that it would be soft, but its not. Its actually quite dense and as you paint the color on you can feel it pulling at your lips slightly. Being someone that does suffer from some dryness of the lips this did intensify those areas and made them a lot more apparent in the light. Perhaps this was the color I chose? Not one to give up I used the balm and whilst this gave some moisture to the otherwise drying color it made no difference to the appearance on my lips.
As you can see just by swatching on my hand the color bled significantly, but to be fair this was not the case when applied to the lips and I did not see any bleeding at all from initial application.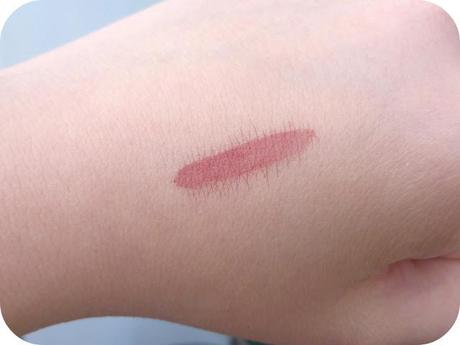 In fact I was so let down that I actually removed the product. Not one to want to waste a product as such the balm could easily be used on top of another lipgloss or lippie but as for the lip stain I don't think I will be returning to it any time soon.
Personally speaking I like the idea of this plus the fact that there is such a vast range of colours available, but this just wasn't a product for me. 
Have you tried these and what did you think?