The last few months Revlon Just Bitten Kissable Balm Stain have been going crazy in the beauty blogosphere. I've read countless reviews, each raving about how good this balm stain was. When Priceline had their 2 for 1 Revlon offer a few months ago, I jumped at the chance of getting these. As you know prices in Australia are quite ridiculous. These retail for $17.95 each!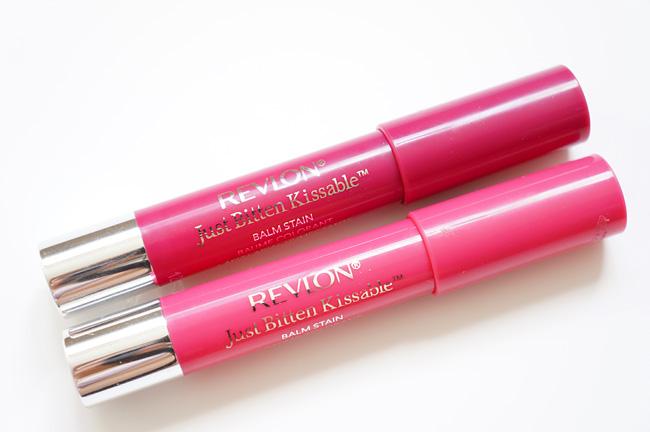 According to Revlon "It's a pampering balm fused with a lightweight lipstain in an adorable chubby crayon. Just Bitten Kissable Balm Stain gives softer, smoother lips with a perfect flush of color that lasts hour after hour. The gel formula comes in 12 vibrant shades that match any look or mood".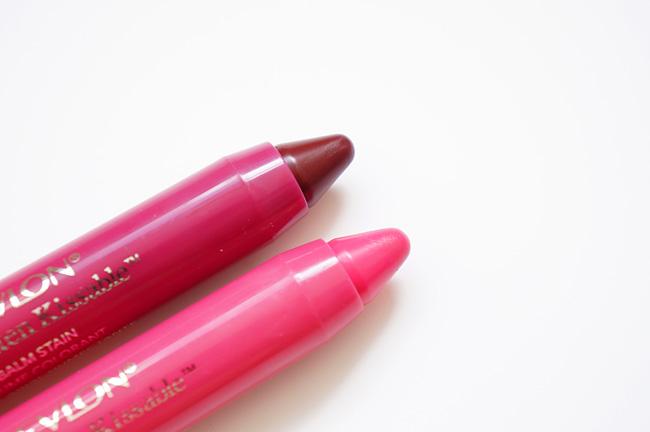 I ended up picking up two colours from the Revlon Just Bitten Kissable Balm Stain range – 030 Smitten & 025 Sweetheart. I wanted more but I had to control myself.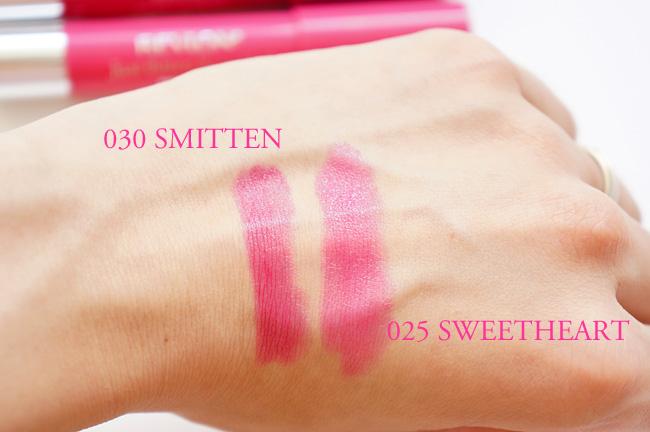 What I like about the Revlon Just Bitten Kissable Balm Stain:
Great pigmentation with buildable color.
Stain lasts up to 4 hours on me.
Unique peppermint scent – At first, it was a little strange but now I hardly even notice it.
Feels lightweight and smooth but not greasy.
Super cute packaging.
No sharpener required, retractable crayon.
My thoughts? Well, I found the application to be a little on the drier side. The doesn't glide across the lips as smoothly as the Face of Australia Sheer Gloss Lip Crayons but once you have it on, it looks fine on the lips. It doesn't accentuate my flakey lip which is a bonus. Even though I said it has a drier application, this balm is still more moistersing compared to other lip stains.
Have you tried Revlon Just Bitten Kissable Balm Stain?
Both balm stains were purchased by me.