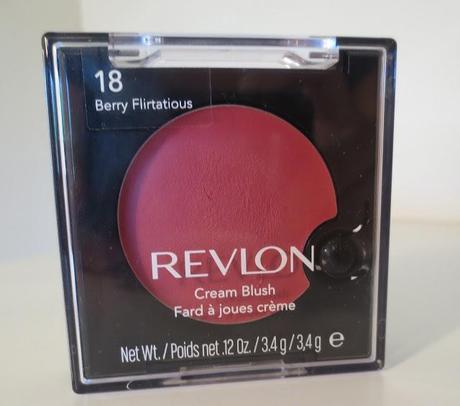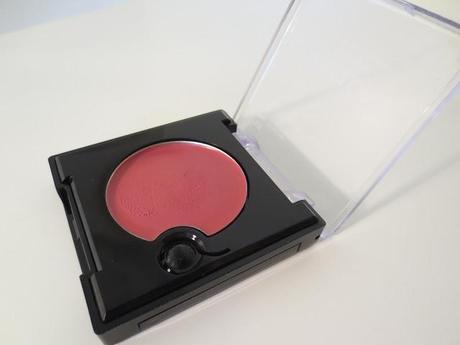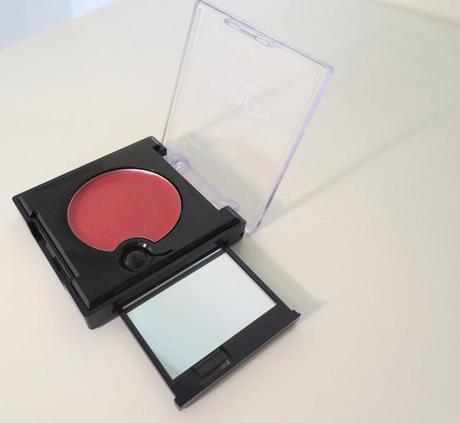 I absolutely love this blush! I was shopping at Target the other day when these revlon cream blushes caught my eye. I don't own a lot of blushed...maybe 3? It's not really something I seem to buy or really wear that often. I am definitely more of a bronzer gal. Well until now, because I have been wearing this blush everyday since I got it.
This product was $11.99 and I purchased it in the shade Berry Flirtatious. This blush is creamy and very pigmented. You definitely don't need to apply a lot. The only other shade I saw (and see on the website) is called Rosy Glow which is a lot lighter pink (not bright though). I might pick this one up we'll see! :)
I use a F82-Round Kabuki brush by Sigma to apply cream blushes. I swirl the brush in the product a couple times then apply it to the sides of the apples of my checks. It blends very well and a little goes a long way. I am also really impressed with the staying power of this blush. It still looks great after a day at work.
I like the packaging of this product, it comes with a mirror which may come in handy! I also like how the front is clear that way you can easily see the product.
I think this product has been around for a couple years now (I could be wrong) from what I've seen on the internet but I am surprised I never heard of it before since it's a really great blush! Anyways definitely check it out if your looking for a new creamy blush for the summer!
What's your favorite drugstore blush? Now I want to try more!
Thanks for reading!
Twitter, YouTube, Instagram