Hello all my beautiful ladies! Fall is here, and what is better than to devour Indian winters with a cup of warm coffee, your cosy rajai and your favorite lipstick! And what better way to scream fall than to slather on some wine hued lipstick and conquer the world with your best pout!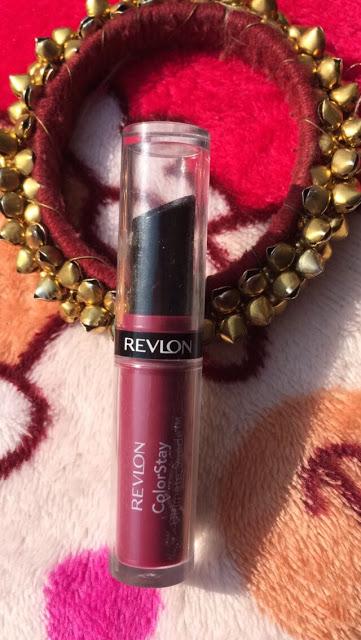 So Jhilmil mam had sent across to me a few lipsticks to test out and share with you people all that I thought was worth it! And yes, bringing to you guys the pros and cons of products I like and products I do not like much—is sort of a self proclaimed duty that I have taken upon myself! :P
Product descriptionName- Revlon Color Stay Ultimate Seude LipstickShade- WardrobeShades available- There are a whopping 20 shades to choose from ranging from nudes, pinks, fuchsia, orange, coral, red, wines and plums!Price- INR 695 Available here
Quantity- 2.55 gramsAvailability- Available at Revlon flagship stores and leading beauty counters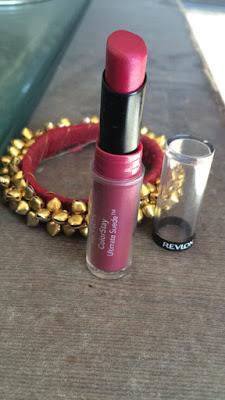 My experiencePackaging- The packaging for the Revlon colorstay ultimate suede is really classy, with the transparent cap, color coded body and all that jazz happening! The cap shuts tightly and is really sturdy! No, it isn't going to open up in your makeup bag and ruin all you possess, neither is it prone to breakage! Trust me, my lipstick fell from quite a height, but I was lucky enough! :P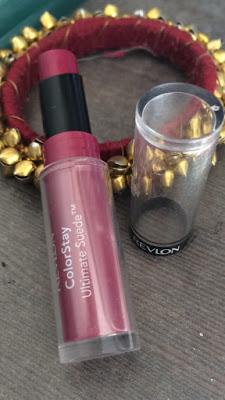 Shade- The shade Wardrobe is a very deep looking plum shade! One glance and I was afraid of it! Like seriously! I am not allowed (courtesy, mom) to wear even bold pinks, let alone a plum hued lipstick! But on a serious note, this is such a pretty, pretty wine shade which is not extravagantly bold or bright, but instead is very wearable! Let me put it this way—if you are dying to try out bold, deep fall shades but are intimated by how it may turn up on your face—then my dearies, the shade wardrobe is for you!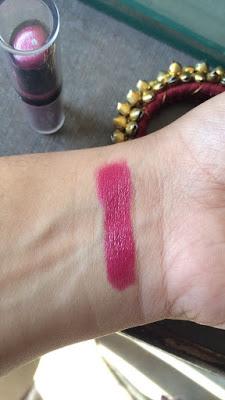 Texture- Coming straight to the point—if you have dry lips—do not even think of buying this! This is one deceitful little baby! It is smooth to look at, and even applies like a lip balm—more like lip butter! But do not let the initial 2 minutes after application fool you baby! This baby is dry—dry as hell! Let me make it simple—thick layer of lip balm on exfoliated lips is a must before applying this lipstick! Because this lipstick sets to an almost matte within a few minutes and is a no no for dry, flaky lips!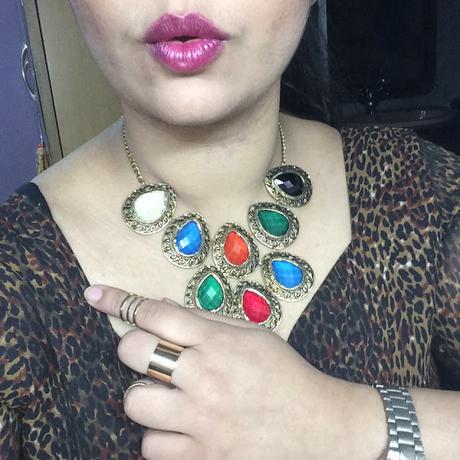 Pigmentation and Coverage- Heavy Pigmentation? Nope, not happening! Let me be upfront and clear! If I spend 700 bucks for a drugstore lipstick—I expect it to be ah-mazing—like totally! And the least an expensive drugstore lipstick can do is be heavily pigmented and give an opaque coverage on the lips. Though the good news is that this baby is pretty much buildable and we can make it opaque with 2-3 swipes! But do not go overboard with the layering as it will feel all the more drying and leave your lips chapped.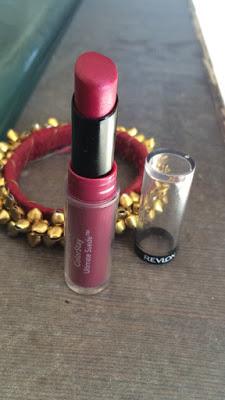 Staying power—This is my favorite part of the lipstick! The color stay lipsticks do stay—if you know what I mean! I mean it literally stays put for 5 hours straight without eating, but with meals it will stay easily for a good 3.5-4 hours! Though one thing which I do not like is that it fades very unevenly and looks blotchy after your lips come in contact with greasy food! But nothing that a hint of touch up cannot rectify! The wear time makes me wish I could wear such a deep wine shade all the more often! *sigh*
Pros:-cute packaging-very pretty colour-smooth application-glides on the lips like butter (not in a gross way though :P)-does not settle in fine lines if lip balm is applied underneath-gives a completely matte finish-gives a fantabulous wear time
Cons:-feels sticky after a few minutes of application-fades unevenly-expensive for the quality and the quantity-needs to be layered for an opaque finish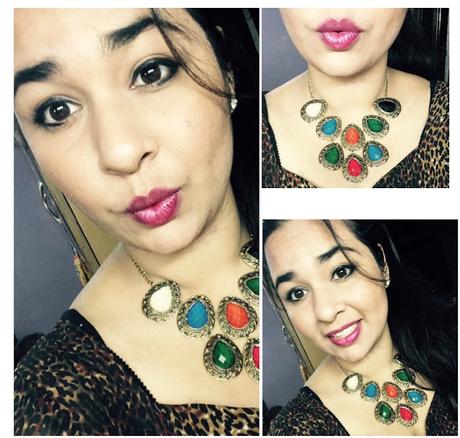 Final verdict: If your lips are in the prime of their health, and you want a matte, wine tinted lipstick—go splurge!
Rating: 4/5
By Ishleen