Ponche from Lush is a 
bath soap that men will steal from their girlfriends.  
The smell is earthy and sweet.  One comes out of the shower ready to get festive for the season.  And it will remind you of the time you enjoyed a sunset on the Mexican Beach, drinking Ponche, and hugging your favorite Senorita.  Okay, I haven't been to Mexico, but I can dream, right?
So girls if you want to make your special someone feel special than definitely buy this shower Gel.  Also Ponche has not been tested on Animals, so there will be no guilty vibes inside any bottle.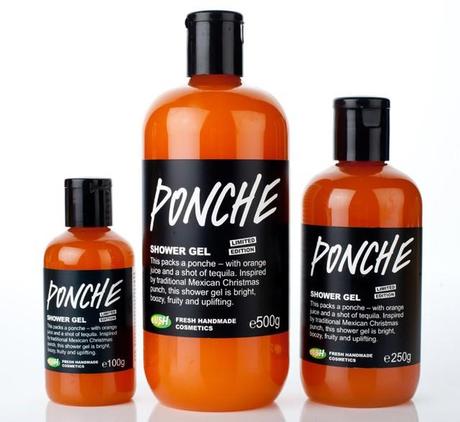 PONCHE SHOWER GEL
Christmas
This packs a ponche – with orange juice and a shot of tequila
Inspired by traditional Mexican Christmas punch – this shower gel is bright, boozy, fruity and uplifting.Freshly squeezed orange juice, plum and cinnamon infusions, a good shot of tequila and a fruity fragrance all add up to your own little party in the shower.  But this is one party punch that will hit the spot without leaving you with a headache the next day! Feel refreshed and ready to face the morning.   So good, you will want to have another one for the road.