Today I am reviewing 2 mascaras - ELF Lengthening and Defining mascara and Avon Extra Lasting Mascara.
ELF Lengthening and Defining Mascara came as part of a set I purchased earlier. I got the Avon Mascara from India. To be honest, mascaras are not a favorite product of mine. I know I may sound weird – a makeup lover who doesn't like Mascara!! But although I do try to get along with one, I find mascaras hard to use- not because I don't like the effect but because for some reason it triggers my migraine.
I don't know if it's a reaction to the chemicals or if it's something else, maybe I need to find a light weight mascara.In the meantime, I use my kajal stick to give a color to my lashes.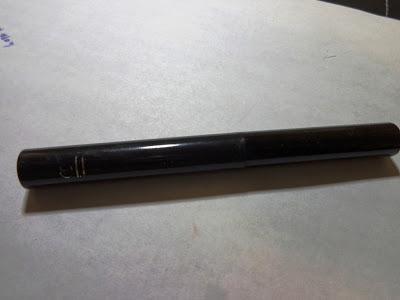 ELF's mascara tube is narrower than Avon and most other brand mascaras I've seen.
I have used this 3-4 times but after that the formula dried up & I found it difficult to apply.
There are so many negative reviews about this mascara but to be honest, I kind of like it for a daily use [if it didn't dry up so fast!].
The wand is a typical spiral wand and gives a very natural darkened lash look on applying a single deep coat.
The problem starts when you try a second coat to make it a bit more dramatic.
It starts clumping and goes all weird.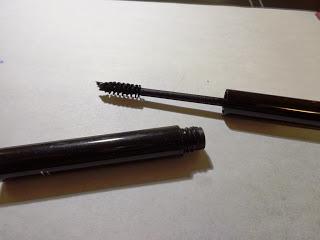 The color is jet black but this is not waterproof so don't apply if you are going for a family movie!
Didn't experience any irritation and for $1, I think this is an okay mascara.
Overall, liked this but don't love it.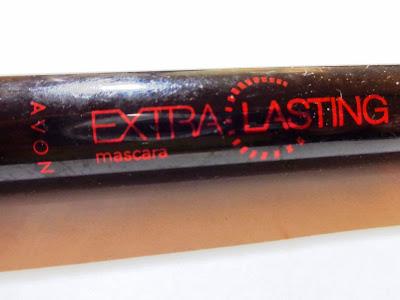 Avon's Extra Lasting Mascara has a nice package design with Red lettering over the case.
I like the wand – it gives a very clump free application.
I only wish that the formula didn't make my lashes so stiff that I worried that it might break like a cracker if I touched it! It did make my lashes look longer and fuller but the feeling that my lashes got starched was pretty uncomfortable.
Since this was waterproof it made the removal a bit difficult and slightly painful.
It also left the roots of my lashes very sensitive.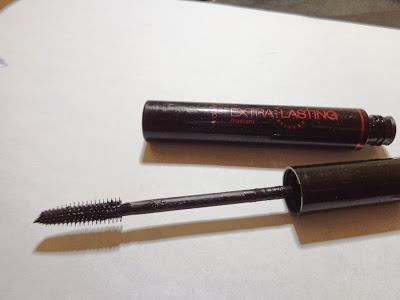 The color is not jet black, I would say brownish black.
I remember the price was around INR 200 on sale.
Overall, I don't like this mascara although it does what it promises. Follow me on Twitter @ladydevzz