The last two weeks have been incredibly busy at the Smiling like Sunshine HQs. As we approach the year,I like decluttreing going through every corner of the house for about 15 minutes everday. This way,  it is not overwhelming and I get to sort everything and decide what needs to go to the bin,what can be donated or if it has a second sale value.
We bought a piano for Defne (almost 6 years old)  who has been learning to play the piano since January. She is very enthusiastic and this book came just in time:Jingle Bells:Music for Kids (Book and Audio CD)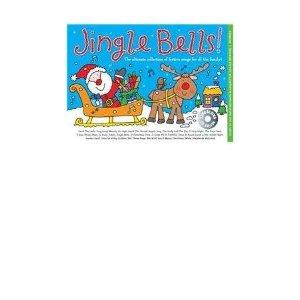 It has lovely illustrations and comes with stickers which surely impress children.
Defne has mastered playing the Silent Night, all by herself, thanks to the book. I have enjoyed listening to her whilst I was busy with decluttering. What a joy!