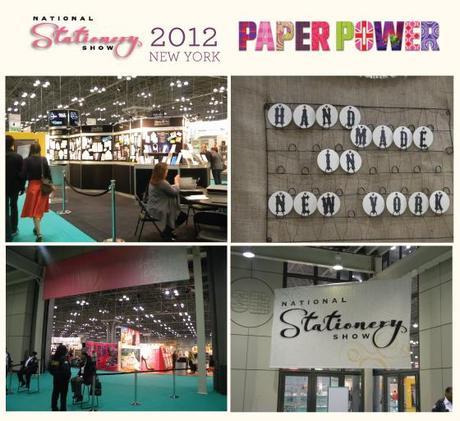 Well you know its been a busy season for me if I am JUST now getting around to posting about
NSS
! This was my first show and I had a wonderful time:
I met stationers that had only existed for me as little avatars through social media
I became acquainted personally with suppliers that I've been ordering from for years
I got to see NYC for only the second time. 
SO many things I'd like to highlight, but I thought I'd start out by giving a brief overview and my impressions.
Size of the show

I'd heard complaints before the show that it wasn't as large as its been in years past. Being my first show I obviously did not have that reference. I thought it was
enormous
and am impressed that it used to be larger with even more variety. There was really SO much to see. The
 badge for the National Stationery Show also gave attendees access to the 
Surtex Show and the International Contemporary Furniture Fair.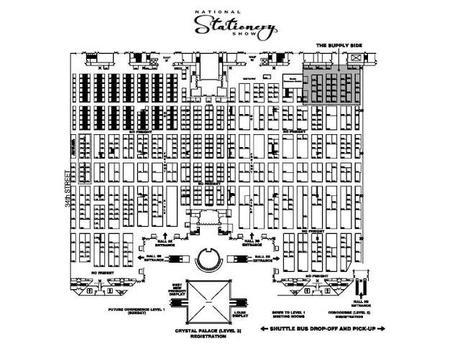 Categories of suppliers/distributors

As an invitation designer, I was mainly interested in navigating the "supply" side of the show. These vendors are selling to the trade and it gives buyers like myself an opportunity to purchase ribbon, adhesives, stamps and retail items in a more cost-efficient manner.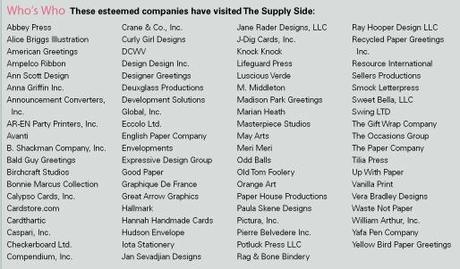 Some of the vendors on the Supply Side of NSS
Invitation booths/displays

I think the design of the invitation booths were the one thing that I was not ready for. Just breathtaking, innovative displays. A real delight for those with a love and an eye for paper and clean design.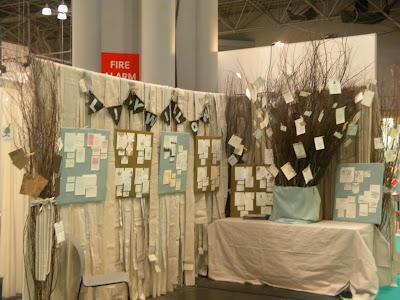 LilyWillow Press had a nice display with branches galore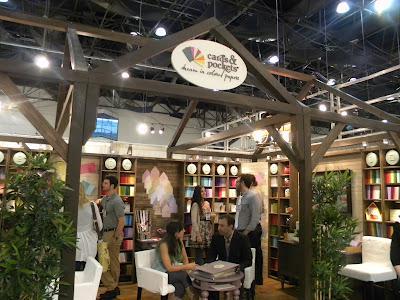 I discovered Cards and Pockets Booth!!! They felt like old friends.
A family owned business located in South Easton, MA, they were
among the FIRST suppliers I ordered from upon starting CT-Designs.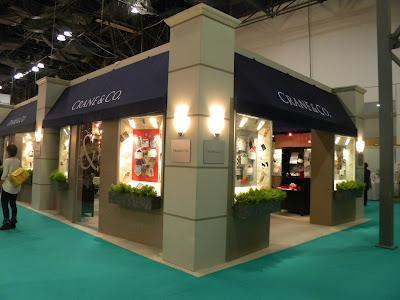 Crane's Booth looked like a storefront.
This 100% Cotton merchant is certainly a friend to discerning bride's everywhere!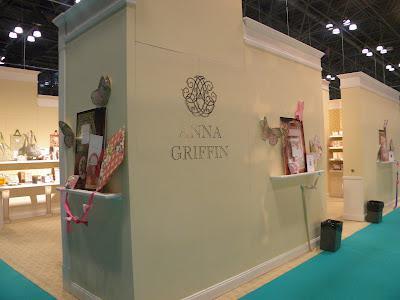 Anna Griffin was another heavy hitter who's booth resembled an office building!
I actually had the honor of MEETING Anna, but I'll save that experience
for another post!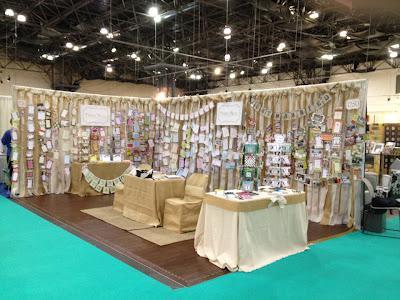 Just thought this booth oozed with Southern charm. Turns out it was
Birmingham, AL based stationery Paper Belle. Very thoughtful,
cozy and warm display.
The Midwest finally meets the East Coast
After two and a half years I got the chance to meet some industry peers that I've relied on for encouragement, invaluable advice and their overall business acumen. I respect them so much and it was great to meet them in person! Can't wait til' next year guys...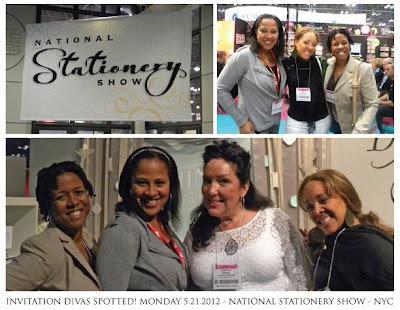 From l to r: Me, Rochelle Williams, owner of Creative Outlook Designs, Stephanie Somodi, owner of Designing the Most Inviting Day and Tamara Negri Smith, owner of Designs To Impress

My Gracious Host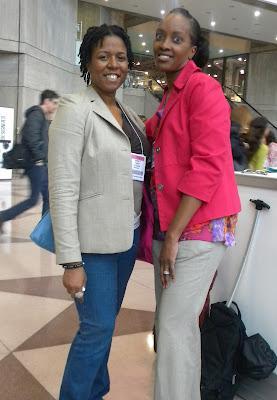 Me and Adrianne Harris - owner of Blessed Events NY and Rashadema Bridal Boutique
I would be remiss if I didn't mention my gratitude for my host Adrianne! She picked me up from LaGuardia during a rather vicious rainstorm and STILL managed to give me the dime tour of New York's garment district. I even saw Parsons School of Design (of Project Runway fame)! It was great to meet finally and I can't wait to share pictures of some of the projects we have collaborated on this season.