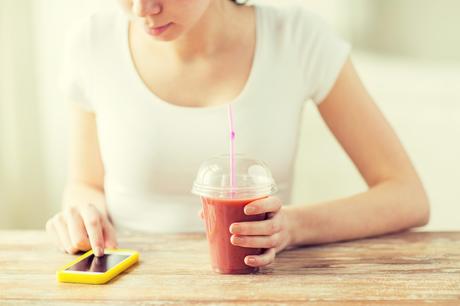 Herbalife Nutrition has a presence in over 90 countries, and everywhere we go, Herbalife reviews prove that our products are known for quality. Here is just a sampling of the awards we received around the world in 2020.
Herbalife Nutrition China Receives Not Just One But Four Quality Inspection Awards
The most prestigious certifier of product quality in China, the China Quality Inspection Association, supervised by the China State Administration of Market Regulation, awarded Herbalife Nutrition China accolades in four product areas in 2020:
National Award for Consistent Production of Qualified Products based on Quality Inspection. Herbalife China received this award for consistently meeting quality requirements for all of its products throughout the year.
National Award for Enterprises Demonstrating Quality and Integrity in Products and Services. Herbalife China received this award for sustained commitment to product quality, product safety, and responsive consumer service.
National Award for Leading Enterprise on Quality and Integrity. Herbalife China received this award for the creation of cutting-edge manufacturing and quality technology, raising standards for the entire industry.
National Award for the Leading Quality Brand in the Health Foods Industry. Herbalife China received this award as one of China's brand leaders for the highest quality in nutritional products.
Herbalife's H24 Rebuild Health Wins Healthy Living Award in Germany
German regulatory boards are known around the world for their insistence on the most exacting standards anywhere for quality ingredients and proven results. That's why Herbalife was honored to receive a Healthy Living Award from the DoldeMedien Verlag, a leading publisher of timely information for healthier living in every aspect of daily life. Herbalife's H24 Rebuild was judged by an independent panel of experts from across Germany, including Ph.D. nutrition scientists, top chefs, recipe developers, authors, bloggers, personal trainers, and sports journalists.
Herbalife Nutrition Formula 1 Receives "Healthier Choice" Logo Endorsement in Thailand
Herbalife takes pride in the validation of its products by independent, respected third parties - especially when those third parties are government health agencies dedicated to making sure their citizens get only the best in natural health products. In 2020, a consortium of four health agencies for the Kingdom of Thailand, the Thai Food and Drugs Administration, the Thai National Food Committee, the Thai Nutritional Food Committee, and the Institute of Nutrition at Mahidol University awarded Herbalife's Nutrition Formula 1 the "Healthier Choice" logo, recognizing Herbalife's commitment to products that are lower in sugar, salt, and unhealthy fats, reducing the risk of lifestyle diseases. Herbalife's Nutrition 1 product followed advice from the Thai National Strategic Steering Committee on creating healthy nutrition Thai consumers can trust.
Bosnia and Herzegovina Grants Herbalife Nutrition Formula 1 "Best Meal Replacement" Award
It isn't every day that 1,200 customers in Bosnia and Herzegovina take the time to vote for your nutrition product #1. But the great taste and the solid science behind Formula 1 got the attention of enough consumers in Bosnia and Herzegovina to gain Herbalife a first-place medal in the category of Best Meal Replacements.
Herbalife Nutrition Mexico Receives Corporate Social Responsibility Award
In 2020, the Mexican Alliance for Corporate Social Responsibility (AliaRSE) and the Mexican Center for Philanthropy (CEMEFI) recognized Herbalife Nutrition Mexico for its commitments to its employees and to the communities they serve. 2020 was the tenth year in a row we received this award, showing our commitment to doing things right.
Even More Awards From Around the World for Herbalife Products
2020 was a year that many Herbalife products received their national recognition:
In Ireland, Men's Fitness Magazine Sports Nutrition Awards recognized H24 Formula 1 Sport as the best pre-workout product, H24 Rebuild Strength as the best muscle builder, Liftoff as the best energy drink, and H24 Hydrate as the best health product. We also received two silver awards in the whey protein category.
In Spain, our 100%-vegan protein shake was named product of the year.
In Peru, the Peruvian Nutrition Society (SOPENUT) certified our F1 shakes as having high nutritional value, manufactured under clean conditions, and low in salt and fat.
Anywhere you go, you count on Herbalife Nutrition. We constantly strive to achieve the highest quality possible in our products for every customer we serve.