*Estimated Read Time:
3
mins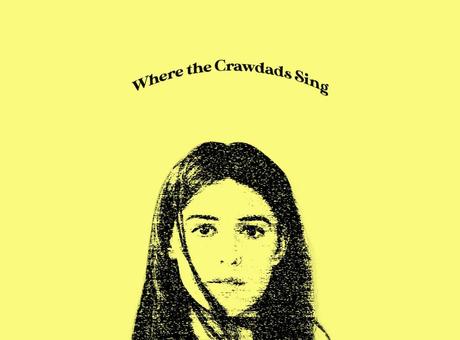 Deep in the marshland of North Carolina, a solitary young girl is accused of murdering a town's heartthrob. The so-called Marsh Girl (portrayed by Normal People's Daisy Edgar-Jones) has to stand trial in Where the Crawdads Sing – an off-center hybrid of courtroom drama, sunny romance, and Southern gothic adapted from Delia Owens' debut novel.
Owens' drama might feel biographic occasionally. Yet, in a more profound sense, it tells more about the place than the characters. The murder mystery is a shell for the Marsh Girl's story; but, here's the main take: the protagonist is the marshland manifested in person.
Kya Clark a.k.a. The Marsh Girl grows up in a dysfunctional family. Her alcoholic father, torn by the war and poverty, abuses the whole family, while her mother (and eventually her siblings) abandons her. When everyone finally leaves, she's forced to live by herself – teaching herself how to make money by selling mussels and studying the local ecosystem to survive all by herself. Alienation, crime, poverty, and exoticism – all the Southern gothic traits – are all elements that made her story alive. But, look closely, has it also been a list of ingredients that make a Deep South swamp story?
Edgar-Jones takes the center stage graciously – picking up where she left off after a promising breakthrough in Normal People and Fresh – with prowess in each stride. While it begins to shape up an archetypal lost-of-innocence protagonist, it's almost difficult to picture someone else portraying Kya Clark. Her aptitude in portraying the loss of innocence (and, subsequently, survival instincts) makes the subliminal tale, which should've been read between the lines, more readable on screen. It's easy to draw a comparison between the Marsh Girl and the marshland withstanding the force of men (both as a gender and a species) literally and figuratively.
That subversive theme would eventually bring out the more spectacular sides of Where the Crawdads Sing – the rustic melodrama of Nicholas Sparks' size and a murder mystery to frame it all. The narrative revolves around a courtroom drama – from which the story jumps in and out to a series of flashbacks detailing, mostly, Kya's motifs that almost felt like a biography. Amidst the flashbacks, there will be an unsubtle love triangle between Kya, Tate (Taylor John Smith), and Chase (Harry Dickinson). One of those men would end up dying; and, there's where the mystery arises.
The courtroom drama might feel toothless; but, the murder mystery actually has some edges on it. It made up an enticing whodunit sector with believable twists and turns. However, we live in a post-Gone Girl world (it might sound diminutive, but, believe me, there is some truth in it) where manipulative domestic murder mysteries would often end up some runaway bestsellers. We're talking about The Girl on the Train (and Paula Hawkins' follow-up, Into the Water) or A.J. Finn's The Woman in the Window. The problem with those titles is "unadaptability"; they work on paper but get lost in translation. Forgive my ignorance, but, from what transpires on the screen, Where the Crawdads Sing seems to harbor the same issue.
At the build-up stage, there might be some sparks of potential, but, the pace seems to be the real turn-off. Olivia Newman's direction seems to lose a sense of time and, importantly, identity. After ditching the courtroom drama to the fringe, the film stumbles in finding solid ground – whether it aims to be a thriller or an elevated romance. For most parts, it is a slow-burn mystery, but there are moments where it felt rushed to deliver moments that should've hit harder. Yet, the main problem remains: it attempts to be everything at once. At the end, Where the Crawdads Sing opts to spoon-feed everything it has without considering to let audiences digest all the potential it might have voluntarily.
7.1
Where the Crawdads Sing
| July 15, 2022 (United States)
Director:
Olivia Newman
Writer: Delia Owens, Lucy Alibar
Stars: Daisy Edgar-Jones, Taylor John Smith, Harris Dickinson
Summary: A woman who raised herself in the marshes of the deep South becomes a suspect in the murder of a man she was once involved with.
Countries: United States
Languages: English
Source: imdb.com
Disclaimer: This plugin has been coded to automatically quote data from imdb.com. Not available for any other purpose. All showing data have a link to imdb.com. The user is responsible for any other use or change codes.