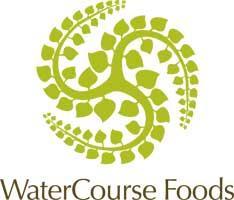 Watercourse Foods is a restaurant in Denver, CO.  It is a great place to go for a bite to eat, especially since it only serves vegetarian/vegan options.   It is nice dining there because there is no real deciphering the menu for a vegetarian/vegan.  Often when eating out vegetarians have to scan the menu to find one or two options that are okay for them to eat.  Watercourse Foods takes away this part and gives you numerous options.  It is also nice because they have typical comfort foods all vegetarian style, such as country fried seitan and seitan buffalo wings.  I personally prefer the country fried seitan or mushroom po boy sandwich.  Watercourse has other dining options as well with a place that focuses on bar food and pizzas (City, O'City) and a place that focuses on mexican food and is located in Mexico (Osa Mariposa).  I have been to City, O'City once but don't remember it well.
One downside to Watercourse is that while all their food is meat free, a lot of it is fried or heavily breaded.  This makes it not the healthiest place to eat even though vegetarian/vegan foods are considered more heart healthy than meat options.  I feel the food and service also varies a lot.  Having been there a handful of times, I have found that half the time the service is not great, the wait was longer than was worth the food, and the food was not that great.  I have to wonder if it is worth the inconsistency of service when I want to go.  It can be good, but it just isn't a guarantee.  This has been my experience at Watercourse, maybe others have had a more overall positive experience.
This is one of the few vegetarian/vegan restaurants in Denver, CO which is why it is so popular.  There are many restaurants that serve vegetarian/vegan options in the area since they are in high demand but usually they are limited to a few choices.
Image Source