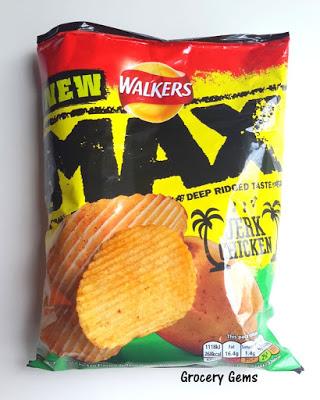 A quick review of this new(ish) Jerk Chicken flavor from Walkers Max which came out earlier this summer. I was pleased to see a new flavor in the Walkers Max range as I really enjoyed the previous new release, the Walkers Max Cheeseburger flavor that came out in January.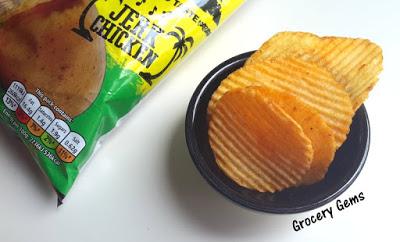 The new Walkers Max Jerk Chicken flavor features the same large ridged crisps as the rest of the Walkers Max range. Each crisp has a lovely crunchy texture and is loaded with flavor. The Jerk Chicken flavouring here is quite sweet, the base flavor reminds me of Walkers Tomato Ketchup flavor crisps. However, this is joined by a punchier main flavor that provides a kick of spice and a little extra heat. I really enjoyed the combination of sweet and spicy flavours at work here and I would definitely buy this flavor again.
Grocery Gems Review: Walkers Max Jerk Chicken Crisps

RATING

: 8 out of 10.


Buy them again?: Yes.


Nutrition (per 50g serving)

: 268

 calories

.

Purchased

: 

Local newsagent


Price

: £0.69p for 50g bag.