Hellooo shimmers,
I've not been one to switch foundations because I have quite sensitive skin and my maybelline newyork foundation didnt seem to upset my skin. However I was beginning to go off it its quite a full coverage and sometimes made my skin cakey so its more of a winter or bad skin day foundation. I wanted something a bit lighter, glowier and but still good coverage.
So many bloggers rave about the Rimmel London Wake me up foundation so I thought I would try it and see how it goes.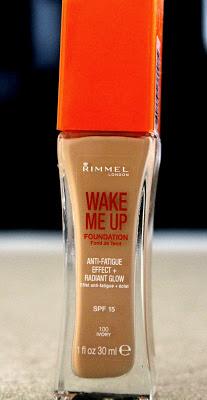 So far I am loving, it makes my face have a radiant glow just like it said it would. I has a slight shimmer in it so that the light catches it more but it does not look shimmery on the skin or in photos. It says that it has an Anti-Fatigue effect, im not exactly sure what this is but the foundation covers up dark circles under the eyes and makes your face look brighter.
A little bit goes a long way! Its super easy to apply and it doesn't go cakey and still gives a medium coverage. Like most foundations they have a color to suit most skin tones and even have a concealer to match. I even got to test it in the sun as it has SPF 15 and it was 20 degrees, I know in Scotland like whaaat?!, but I had no sunburn on my face so I think it works!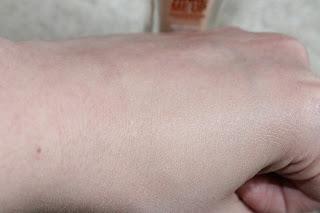 I am loving it, my new go to foundation, 10/10 love it.
 Laura x