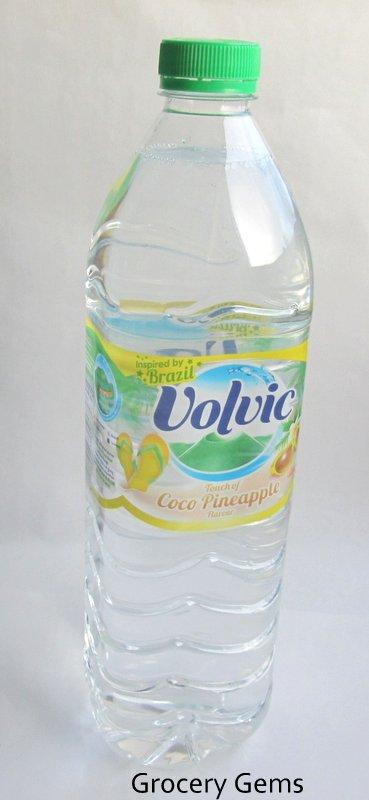 Thank you to the reader who asked me to review the new flavor in the Volvic Touch Of range. This Volvic Touch of Coco Pineapple is the second drink inspired by Brazil that I've reviewed recently, the first being the Lucozade Brazilian Mango & Mandarin. As we get closer to this summer's World Cup, I'm sure there we'll be seeing more and more of these types of "tropical" flavoured products supposedly inspired by Brazil! Just as an aside, has anyone seen any products themed or attributed to the Winter Olympics in Sochi, there doesn't seem to be anything at all?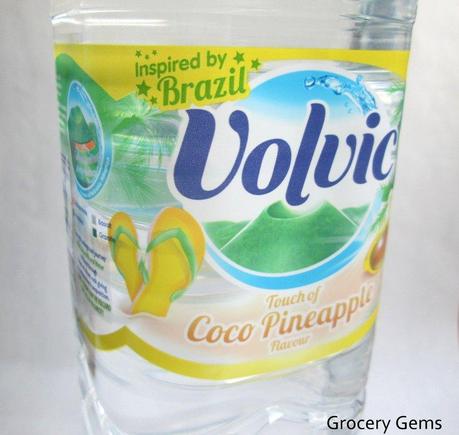 I'd always assumed that these types of flavoured water had lots of artificial sweeteners so I was pleased to find that wasn't the case with this Volvic range. It's obviously not as healthy as plain water but it's less heavy than a fruit juice or soda. The Touch of Coco Pineapple has 21 calories per 100ml. The coconut and pineapple flavor is lovely, with neither element dominating the other or the water itself. Even though the coconut scent is quite strong the flavor itself is lightly done with a thoroughly refreshing result. Each sip provides an equal coconut and pineapple burst and it's a very familiar and successful combination. This will taste absolutely wonderful on a hot day over some crushed ice!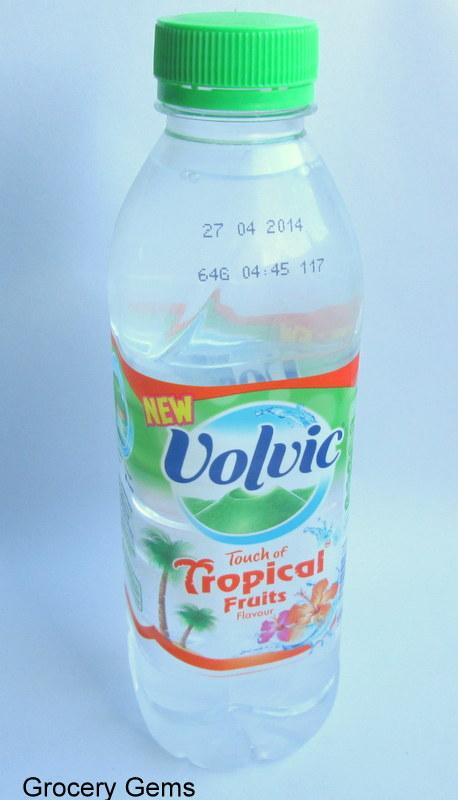 When I was instore looking for the Brazilian inspired Volvic I also spotted this Touch of Tropical Fruits version. This also had new on the label but it turns out that it's been around since early last year.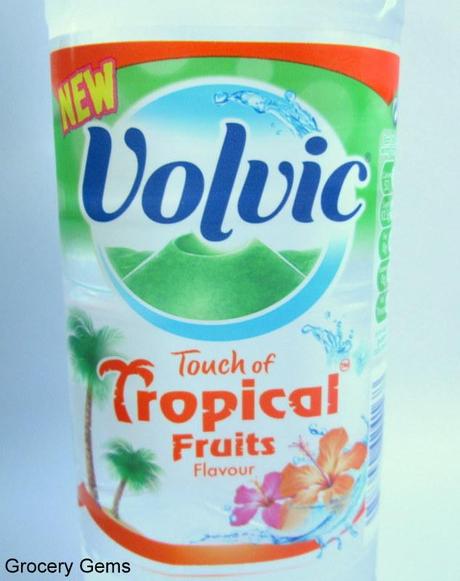 This one is a pineapple, mango and passion fruit flavoured water so I wanted to see how it compared to the Coco Pineapple. The Volvic Touch of Tropical Fruits has a sweet and fruity mango flavor with the other tropical fruits adding a background depth. Again, it's wonderfully light and refreshing and I actually preferred the flavor (just slightly) to the Coco Pineapple. I'll definitely be buying both of these drinks again in the future, especially once the weather starts to warm up a bit!
Whilst the Touch of Coco Pineapple is a limited edition flavor there is also a new permanent flavor being introduced to the range, a Touch of Fruity Cherry. I love cherries so that's a must try for me then!
Grocery Gems Verdict: Volvic Touch of Coco Pineapple

RATING: 8 out of 10.
Buy them again?: Yes.
Nutrition: 21 calories (per 100ml)
Purchased: Sainsbury's. 
Price: £1.00p (1.5litre bottle).