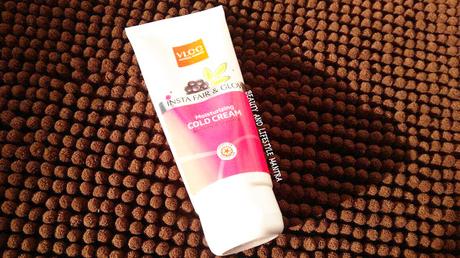 VLCC is widely recognized for its weight loss solutions and therapeutic approach to beauty treatments. Not only that they have more than 169 skincare, hair care, body care, functional foods and fortified foods products under the VLCC Natural Sciences. VLCC has a good range of skin care products and I have used 3 to 4 skincare products from their range. VLCC Insta Fair & Glow Moisturizing Cold Cream is one of the products which  I have been using for a month. 
Product Information:
Name: VLCC Insta Fair & Glow Moisturizing Cold Cream
Price: Rs.155/-
Quantity: 100g
Product Claims: 
Enriched with Mulberry, which acts as a rich source of skin moisturizer and Liquorice, known for its complexion enhancing properties. This unique formulation makes your skin fairer and softer. The Insta Fair & Glow Moisturizing Cold Cream is designed to nourish your skin in winter.
Key Ingredients:
Liquorice Extract, Mulberry Extract, Glycerin, EDTA, Petroleum Jelly.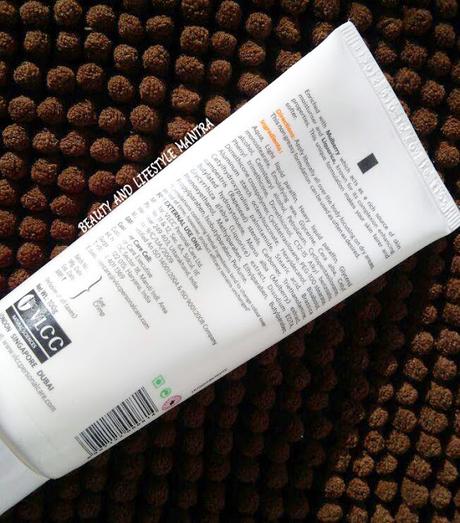 My Experience with  VLCC Insta Fair & Glow Moisturizing Cold Cream:
VLCC Insta Fair & Glow Moisturizing Cold Cream comes in a sizable squeeze tube with a narrow nozzle that controls even the tiniest amount of product well when dispensing. The tube is secured and has a white flip cap, which is quite sturdy and tight enough. This kind of packing is absolutely travel-friendly. 
The Application:
It has a soft and a creamy consistency. The texture is quite thick and it takes a little time to spreads. Every day I apply the cream after the shower. It felt a little heavy on the skin during application.It gives a whitish cast for initial 1-2 minutes but after gentle message, it sinks into skin. It has very mild refreshing fragrance which isn't bothering.
&https;
The Results:
I think it does not moisturize skin 

enough.

 A few hours the cream make the skin soft and velvety feel. The effect of this cream stays for 3 to 4 hours. I used it sometimes at night. However, no significant effect was found in the next morning. Skin is not 

hydrated as

expected. I am using this cream for a month but honestly, I could not see any visible difference on my skin. My complexion remains same whereas Liquorice, work for its complexion enhancing properties.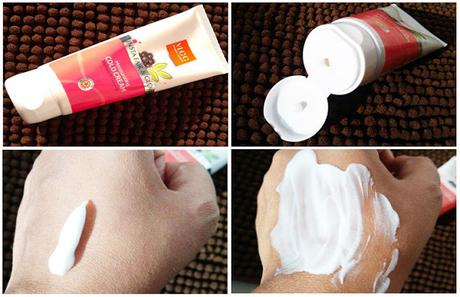 Pros:
It doesn't leave a greasy residue 
Affordable
A little product goes a long way
Cons:
Not provides enough moisturisation 
For blending it takes bit time
It Does nothing to improve skin quality
Overall, the product is a very average kind of product. I don't find any 'wow' factors in this Insta Fair & Glow Moisturizing Cold Cream. 
Follow
Beauty 
and
Lifestyle 
Mantra
 on Facebook, Twitter, Bloglovin
 and Instagram 
  so you don't miss a post!