Sponsored review
Ladies and gentlemen....yes, its that time of the year again. As Valentine's Day looms in just a week away and as before you wrack your brains on what to get your significant other...why not check out the romance-themed arrivals at a LUSH store near you? LUSH has kindly sent over some of their top pics of the lot that I'm sure will catch your 'fancy'! (see what I did there?)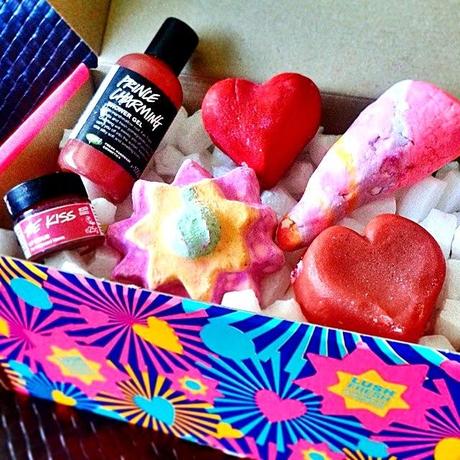 Starting off with my favourites of course: the Cupid's Love soap ($14.30/100g). This heart-shaped lightly shimmery soap gives off an invigorating fruity scent thanks to the fresh figs and passion fruit ingredients, before transitioning to notes of bergamot and rosewood. Apart from the luxurious scent, whilst fresh figs, passion fruit juice and soya yoghurt help to nourish skin and keep it soft and supple.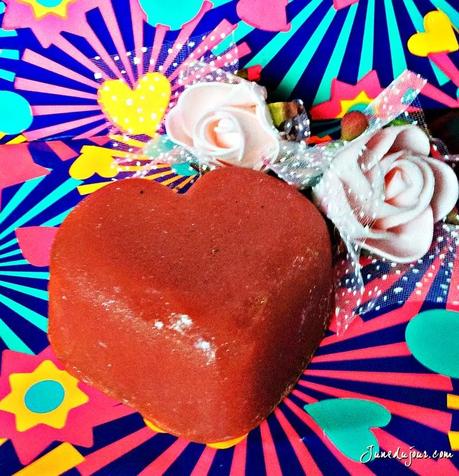 Something that looks almost good to eat is the Heart Throb bubbleroon ($19.00); does this not remind you of a giant red macaroon found in those French bakeries? , with beautiful essential oils and skin softening organic shea butter. If you were a fan of the LUSH's African Paradise body conditioner (previously reviewed) like I am, you'll be happy to know that this bubbleroon shares the same fragrance!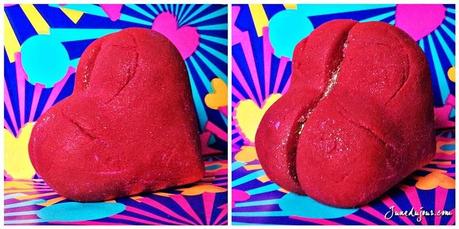 One of the new items to expect is the Unicorn Horn bubble bar ($11.00) each. As magical as it sounds and looks, its a delicate blend of lavender and neroli essential oils. Although its recommended to have it in a tub, I actually like pinching a small piece of to lather over body and admiring the magical shimmery consistency. Feels slightly softly gritty, I find this an excellent body scrub of sorts. And its such a pretty item to behold!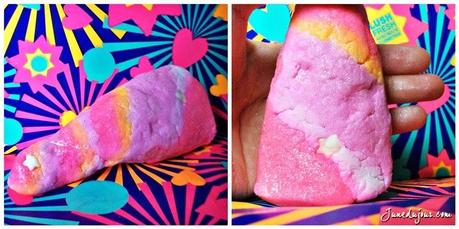 Floating Flower bath bomb ($12.00) for some reason reminds me of a lotus (albeit a really colorful one) as you set it into water. I love its soft, sensual jasmine fragrance, which is also coupled by 2 of my favorite aromatic flower, jasmine and ylang ylang. It's the perfect pick to unwind to as you soak into the colored waters after a long day :)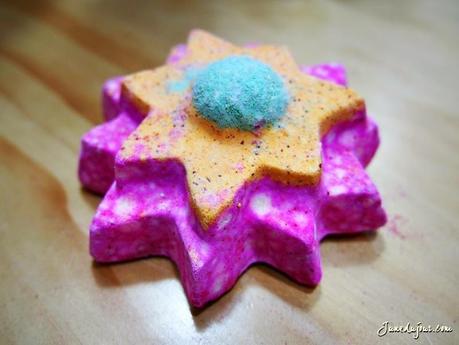 I've always loved LUSH lip scrubs because a) they have really cute names, b) they smell and taste great! The Kiss lip scrub ($20.00/ 25g) is like licking off yummy icing sugar off your favorite cake with its edible red hearts. Bubblegum pink caster sugar and sea salt gently exfoliates off dead skin for kissable lips. Here is a cheeky suggestion...how about having your guy to lick it off? #mutuallybeneficial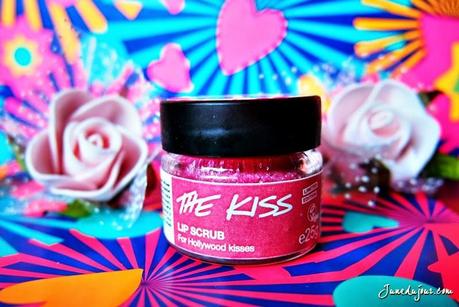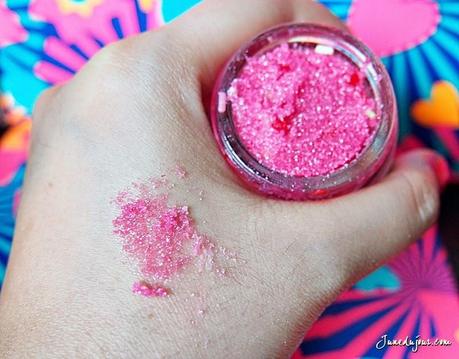 The Prince Charming shower gel ($16.00 for 100g) is for the perennial girly-princess. Made of Marshmallow root and Fair Trade vanilla pod for a light sweet, musky fragrance. Its also contains nourishing almond oil, and cleansing, fresh pomegranate juice which acts as an astringent for a thorough cleanse. This new shower gel also contains warm fruity undertones of sandalwood, geranium and grapefruit essential oils. A tad too sweet for my liking though, as I'm more inclined to fresh scents.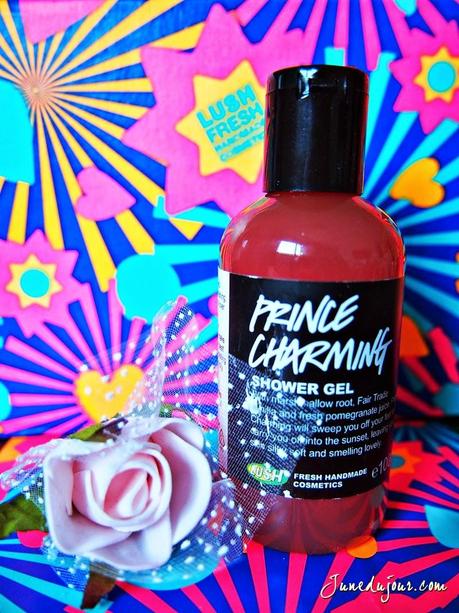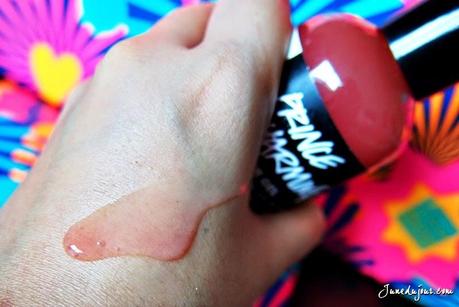 Forget the perishables like flowers and chocolate (...ok maybe Chocolate is acceptable)....gimme LUSH instead! The above review items are currently retailing at all LUSH outlets islandwide, so hope this post has perhaps given you some idea for your special someone.
Thank you LUSH for being the sweetest Valentine! <3