For Bryn Stafford, the prospect of going home for her sister's extravagant Valentine's Day wedding, hopelessly single...again, sounds like hell on earth. She's always dreaded introducing anyone to the hot mess that is her over-the top, obnoxiously wealthy and well-bred family, but desperate times call for desperate measures. After seeing an ad for the city's premier escort service, Elite Fling, Bryn finds herself making an appointment to hire one very handsome, very expensive, fake date for the big day.
When the woman of Brodie Merrick's dreams walks into Elite Fling, his brother's slightly immoral but incredibly successful "dating" service, Brodie has two thoughts a) what the hell is a girl like her doing in a place like this and b) what would those sparkly red stilettos feel like wrapped around his neck? He begs his brother to give him the job, even though he's just the computer guy and most definitely not an escort, but because Brodie is lucky he soon finds himself with one very sexy fake Valentine.
When they meet on the day of the wedding, Bryn assumes he's the escort she's hired to be her date, but Brodie has other plans, plans that involve him and her and a very long and lucky orgasmic future together. Can he win his feisty fake Valentine's heart or will their chemistry fade faster than the syrupy sweet sugar high?
Warning: Forget candy hearts and frilly flowers, Brodie is a man's man-he see's what he wants, he takes what he needs, he lays claim to what's his. He's all alpha, all the time and determined to give Bryn blissful orgasms, beautiful babies, and the last name Merrick. Hold onto your panties, Valentine For Hire is a saucy romp with a sexy, alpha stranger on Valentine's Day!
Aria Cole is a thirty-something housewife who once felt bad for reading dirty books late at night, until she decided to write her own. Possessive alpha men and the sassy heroines who love them are common, along with a healthy dose of irresistible insta-love and happily ever afters so sweet your teeth may ache.
For a safe, off-the-charts HOT, and always HEA story that doesn't take a lifetime to read, get lost in an Aria Cole book! Follow Aria on Amazon for new release updates, or stalk her on Facebook and Twitter to see which daring book boyfriend she's writing next!
Sign up to get a NEW RELEASE ALERT from me!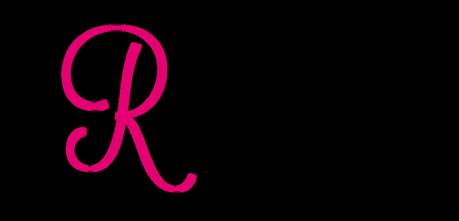 Valentine For Hire had an exciting beginning but I had some issues that I couldn't get past. It's the first time I read a book by Aria Cole and I enjoyed very much her voice and the pacing.

I was very anxious to read Valentine for Hire because of the blurb. However, I was disappointed by some absurd situations where they were reckless and plain unbelievable. Not only that but Brodie, our hero, also makes the heroine says "he owns her". I'm so tired of this behavior!

I don't want to include any spoilers, so I won't give examples, but what I can say is that the hero had a severe case of insta-love and used sex to "force" the heroine to do/say things she wouldn't otherwise. I would say he's sick and need therapy ASAP!

A steamy and quick read that can be entertaining if you're able to overlook a couple of over the top moments.

 I voluntarily reviewed an eARC.