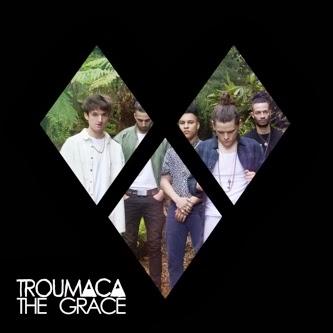 The members of Troumaca have interesting backgrounds that perhaps explain the genre-defying mixture of sounds that color their impressive debut offering 'The Grace'. Having pretty much kickstarted the "B-Town" scene (made up of hotly-tipped Birmingham bands like Peace and Swim Deep) by putting on a series of pivotal club nights, this record comes two years after the group's 2011 formation. Named after a West Indian Village on the Caribbean island of St Vincent, the band come from various different musical and cultural backgrounds, describing their sound as "bass escapism" with touches of soul and dub. Caribbean gospel informs the tropical haze of the music, as does a wide range of influences that stretch from the Timbaland-produced RnB of Ginuwine and Aaliyah, to the world of UK garage and grime, while lessons have also been learned from the likes of Radiohead, Steel Pulse and UB40 (!!!).
If you're vacating the UK for hotter climates this autumn, this is an album that will provide your ideal musical accompaniment. It is equally suitable as a hazy, smooth late night soundtrack to relax and unwind to. Kicking off 'The Grace' with deep, booming sub-bass, smart beats and a slinky, vibrant groove is the fantastic 'Trees', which provides a harmonious ambience as well as a dazzling headrush to provide one of the album's most superb moments. The radiant 'Sanctify' is a fine example of pop songwriting, while the swinging electro-soca rhythms and smart modern day RnB flavours of the infectious 'Gold, Women And Wine' adds unexpected steel drums to great effect. 'Kingdom' is the only moment where they sound like they could fit in with other groups (in this case Foals and Delphic) and pleasing as it is, it feels a bit lightweight here.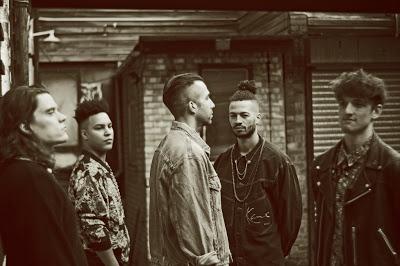 The album reaches a real peak halfway through where 'The Sun''s stunning euphoria, post-dubstep beats, dancehall rhythms, and blue ocean bliss are underpinned by an ominous sense of warning, and followed by the sparse brilliance of 'Words', a rippling interlude delivering deliciously odd electronic keys, splashes of ambient piano and off kilter percussion. Although it shares a similar tranquility with much of the other numbers here, 'Tiger Eye' sounds a bit weak in amongst such strong company, a feeling highlighted by the irresistible, sun drenched shimmer of 'Ivory' that follows it. The magnificent 'Layou' supplies the album with another moment of sheer magic, evoking exotic cool and a touch of elegant mystery with tasty synths and brilliantly crafted melodies, while the yearning, soulful 'Lady Colour' could be 'Sanctify''s haunting yet chilled out nocturnal partner.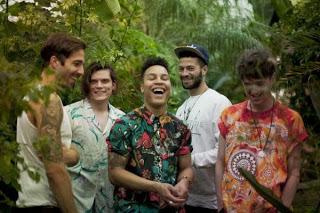 'The Grace' closes the set and although it's a bit of an anticlimax it does end the LP on a positive and hopeful note, which was probably the right thing to do. The four main standouts here are as vitally of-the-moment as anything you'll hear in 2013, and 'The Grace' can proudly and correctly call itself one of this year's finest debut offerings. 
You can dance to it just as often as you can chill to it, and while there is barely a guitar in sight, the songwriting skills also open it up to indie and rock enthusiasts looking for something different. Refreshing, spacious, accessible, creative, funky, intelligent and enjoyably forward thinking, Troumaca have made something that deserves to be added to many record collections. 7.9/10
https://www.facebook.com/Troumaca
http://www.twitter.com/troumaca