Title: The Moon Sisters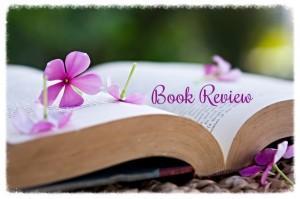 Author: Therese Walsh
ISBN: 978-0-307-46160-5
No. of Pages: 336
Genre: Fiction
Origins: The Crown Publishing Group
Release Date: 4 March 2014
Bottom Line: Nothing earth-shattering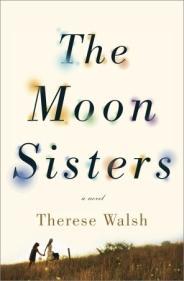 Synopsis:
"After their mother's probable suicide, sisters Olivia and Jazz take steps to move on with their lives. Jazz, logical and forward-thinking, decides to get a new job, but spirited, strong-willed Olivia—who can see sounds, taste words, and smell sights—is determined to travel to the remote setting of their mother's unfinished novel to lay her spirit properly to rest.

Already resentful of Olivia's foolish quest and her family's insistence upon her involvement, Jazz is further aggravated when they run into trouble along the way and Olivia latches to a worldly train-hopper who warns he shouldn't be trusted. As they near their destination, the tension builds between the two sisters, each hiding something from the other, until they are finally forced to face everything between them and decide what is really important."
Thoughts: The story of The Moon Sisters intends to highlight the strong but fractious bond unique to sisters. It follows the familiar format of other sibling novels. Olivia and Jazz could not be more different, and they must come to an understanding and acceptance of their differences before they can move forward after their mother's possible suicide. That they do should come as no surprise to anyone, as it is a tale often told albeit with variations on the theme.
Ms. Walsh's variation includes Olivia's synesthesia, which is actually one of the highlights of the novel. Her unique approach to new situations and new people is a wonderful reminder that appearances are deceiving. Similarly, her view of life emphasizes the beauty in the world. That her ability also provides her with an excellent compass of a person's emotional state and lie detector is also convenient to her story.
Naturally, Jazz is the yin to Olivia's yang. Olivia is all about music and taste and color, while Jazz's world is black and white. There is right and wrong and no gray areas in-between to confuse the issue. She is serious and responsible while Olivia is carefree and individualistic. There would be no story if Jazz were anything but the exact opposite of her little sister.
The journey on which the girls find themselves is pleasant enough. There are shady characters who may or may not be trustworthy. Of course, for the trip to be successful, the girls must reconcile their differences, and they resolve some other conflicts along the way.
The thing is, there really is nothing special about the story. Olivia is a fun character, but readers may find her totally irresponsible and flighty. Jazz tends to be a bit too angry, but other readers may find her anger justifiable. That their reconciliation comes with unveiled secrets about their mother is not a surprise, nor are those secrets that shocking. The entire story has a redundant air about it that does nothing to set it apart from other sibling stories.
Still, The Moon Sisters is pleasant distraction from real life. The girls' poverty is eye-opening, and the descriptions of West Virginia are truly beautiful. There are worse ways to spend an afternoon or two, even if there is nothing truly unique about the story.