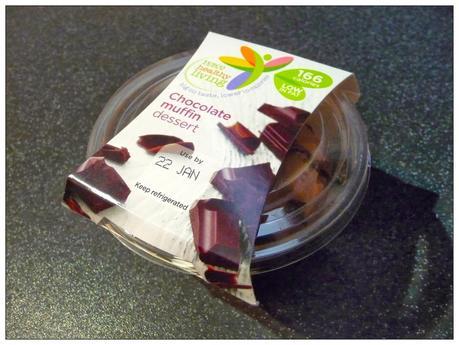 Tesco have released a new Healthy Living Range which seems very appropriate for this time of year. Everyone seems to be watching what they are eating at the moment and this range is designed to help people make healthier food choices.
Tesco very kindly sent me some vouchers so that I was able to review some products from the range and I couldn't resist this Healthy Living Chocolate Muffin Dessert which contains just 166 calories. Not bad when you consider that the desserts that I usually go for are more than double that.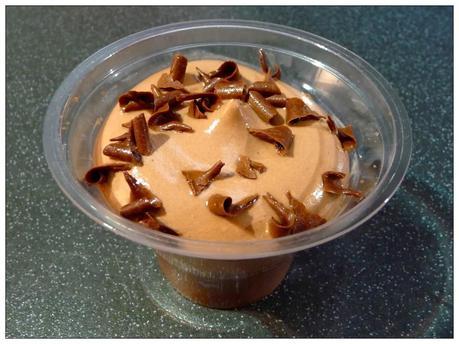 These little 125g pots cost £1.25 each and there is also a Banoffee Muffin version available which sadly my local store didn't have but it does sound awesome. 
The dessert contains plain chocolate mousse, plain chocolate custard, chocolate muffin pieces and chocolate curls. It contains sugars and sweeteners and also beef gelatine so is not suitable for veggies. The packaging shows Weight Watchers ProPoints (4) which is handy for anyone following the plan, I always wonder why these sorts of products never show Slimming World Syns but then it is quite easy to calculate those yourself (I make it 8.5).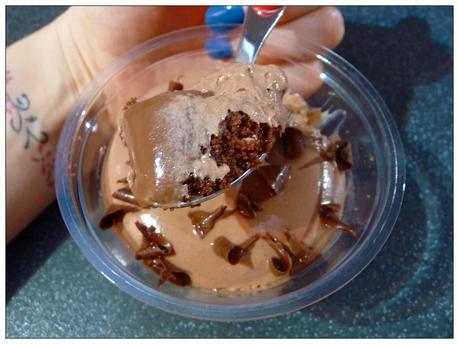 I was quite impressed at the size of this dessert and it's nice and light but very chocolatey, enough to satisfy a craving without splashing the calories!
VerdictYou can't compare this sort of thing to a slice of cheesecake or other calorie laden dessert but for a low calorie option I was quite impressed and I will definitely be looking out for the Banoffee version.