Hellooo shimmers,
Sorry I have been neglecting you, I have moved to university accommodation and been trying to get my self settled in.I promised I would show you my room and I will very soon!!
This is Soap and Glory A Great Kisser Lip Moisture Balm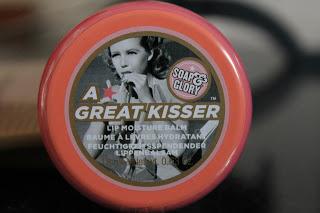 I love Soap & Glory packaging. It always looks gorgeous and vintage which I love.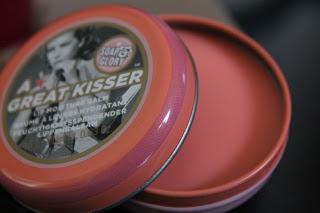 I love this lip balm, it is very moisturising, makes your lips look glowing and luscious.  It smells amazing, loke a peach punch on a summer day! and gives your lips and slight pink tinge.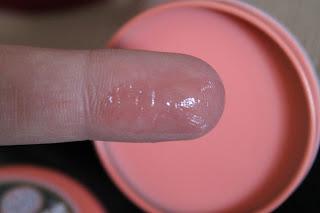 One thing I dislike is that it is a little bit sticky especially on your fingers after you apply it. Alo if it is a windy day then your hair sticks to your lips which is annoying.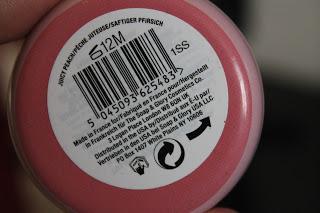 It's called juicy peach, which the smell explains! There is quite a lot of product in the tin which is really good value for money and will last me for quite a while.In conclusion I really really like this balm and will definitely repurchase it if it ever runs out! Laura x