Well here's a happy accident… I mistakenly bought this product when I was looking to buy Shea Moisture's Curl Enhancing Smoothie. Instead of taking it back, I decided to try it and talk about it. So here's my review of Shea Moisture's Deep Treatment Masque: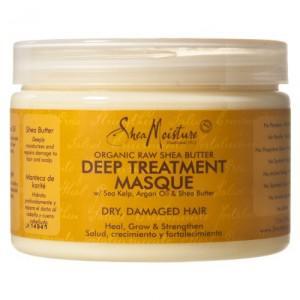 Shea Moisture's Deep Treatment Masque $9.99 (12 oz.)
Ingredients: Deionized water, Butyrospermum Parkii (Shea Butter), argan oil, cetyl esters, sea kelp extract, panthenol (vitamin B-5), ammonium salt, essential oil blend, avocado oil, lonicera caprifolium (honeysuckle) flower (and) lonicera japonica (Japanese honeysuckle) flower extract, tocopherol (vitamin E), hyssopus officinalis extract, salvia officinalis (sage) leaf and equisetum arvense extract, soybean oil, daucus carota sativa (carrot) seed oil.
The directions on this product state that it can be used as a deep conditioner, and that you should apply it to damp or wet hair, leave on for 5 or 30 minutes and thoroughly rinse. OR you can leave it in your hair and style as usual. Well, since I'm always trying to cut down on the length of my routine, I chose the latter option. I washed and twisted my hair using my usual routine. Then I damp dried my hair with my microfiber towel. I two-strand twisted my whole head in medium sized twists using about a dime sized amount in each section. Then I pulled back the twists and wore them around for a few days. About 3 days later, I untwisted and fluffed and this was the result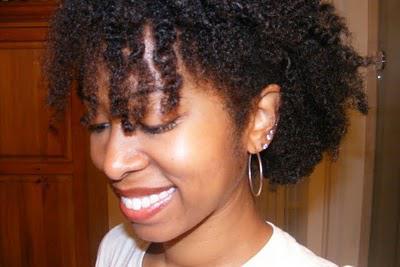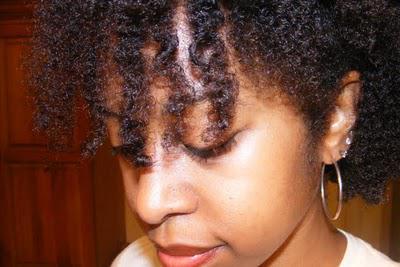 My hair was incredibly soft and moisturized, but I like a little more definition in my twists. Next time, I'll use a little dab of gel in each twist, and I think it'll give me the definition that I want. As for the conditioning. My hair felt great! It was soft, my scalp felt great, and the next time I washed, it detangled well too! I like the fact that this product is a multi-tasker, and can be used for more than one thing. The ingredients are good too. It's my first product with argan oil, but I'm researching it and I hope to review more!
RATING*: 5=Savvy! – Good product, good ingredients, multi-tasker and great price.
As always. This product is available in the Savvy Shop
*Savvy Ratings: 5=Savvy 4=Smart 3=Suitable 2=Satisfactory 1=Stupid