Following the infinity saga, Marvel has prepared series of new movies to enter the new age of Marvel Cinematic Universe post the duet of Iron Man x Captain America. The new saga was already teased before the final showdown against Thanos began.
MCU then remake Spider-Man, creating movies for Dr. Strange, Black Panther, and Miss Marvel to spearheaded the new saga. Despite the positive reaction of Black Panther and Miss Marvel from the public, but both are bland in storytelling and failed in impressing.
Despite the fun and marvelous story from Spiderman and Dr. Strange. Black Panther and Miss Marvel turned me off on the future of Marvel, I am not even sure if both can act as leaders for the future of Marvel. Then appear Shang-Chi.
Shang-Chi made an entrance in Marvel in early 1970s when there was a craze over kung-fu movies. Marvel then adapted the character as a response to the trend that time and widening its characters collection with a Chinese kung-fu master.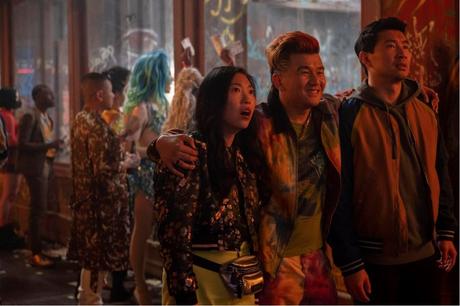 pic: Marvel Studios
Shang Chi and the Legend of the Ten Rings tells the story of Shaun (Simu Liu) an American Chinese who lives in San Francisco. One day when he went to work with his best friend, Katy (Awkwafina), the bus was attacked by a group of assassins who were actually his father's men.
His father, Xu Wenwu (Tony Leung) is a thousand year old warrior who seek power and glory until he met his wife. He lives for thousand years thanks to his 10 rings devices with mysterious superpower.
Unlike other Marvel or superheroes movies who are straightly cool or epic. Shang Chi and the Legend of the Ten Rings has beautiful Asiatic element. The movie is opened with a lowkey love story between Xu Wenwu and Ying Li (Fala Chen), the father and mother of Shang Chi.
The scenes when both of them meet are filled with well-choreographed action, nature, and petal. Reminding us with historical action film a la far east. The action and the petal subtly send a message that both characters are meant to be.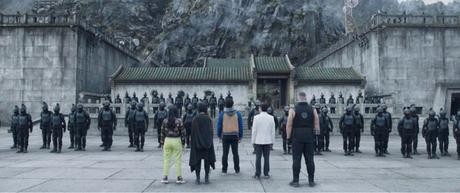 pic: Marvel Studios
The movie explores on the conflict between father and soon in its first half, before then bring back the usual superhero action style stories. Shang Chi and the Legend of the Ten Rings shows the new side of Marvel with a beautiful world building and lowkey romance.
The movie is like a Marvel movie that is infused with element of Avatar – The Last Airbender and Harry Potter, and magically the mixing goes well. Here comes the superhero fight with some elemental benders in a beautiful world.
On itself, Shang Chi and the Legend of the Ten Rings is a rollercoaster of joy that offers smile and sadness with magical world building. It is fair to say that this movie is Marvel's best movie post the era of Avengers Endgame.
Our score (8.5/10)
Title   : Shang Chi and the Legend of Ten Rings
Production    : Marvel Studios
Director    : Destin Daniel Cretton
Screenwriter    : Dave Callaham, Destin Daniel Cretton, Andrew Lanham
Casts      : Simu Liw, Awkwafina, Tony Leung, Fala Zhen, Meng`Er Zhang, Michelle Yeoh
---
Putu Radar Bahurekso
t : @puturadar | ig : putu.radar
---
The post
Review, Shang-Chi and the Legend of the Ten Rings (2021)
first appeared on
cksr review
.