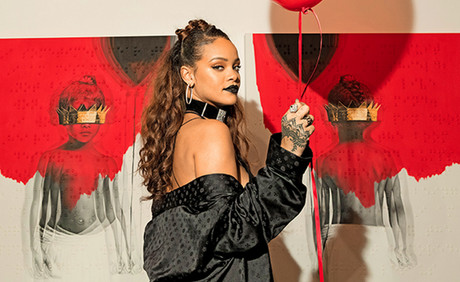 So we all know I'm a Rihanna stan, so to me anything she does is golden. But for this review I had to put my stan card down and actually listen to Rihanna's 8th album Anti and see if it was worth the wait.
Anti was well worth the wait. 3 years later, Rihanna has proven that she is ready to make more than just trap and pop anthems. If you wanted that then this album isn't for you. Anti is  mature album mix with sprinkles of ratchetness. Sonically she change her game up. Experimenting with her harmonies, to reinventing her sound. Not only is this album mature, Rihanna actually made sure the body of work was cohesive. 
Anti is the album that transitions Rihanna musically to another peek. From young adult to adult. She's no longer looking for a hit. She's showing her artistry. And what else she can bring to music game. Whelp when the album drops on iTunes she will get my $$$. Even though Samsung already gave her the coins. But that's neither here nor there. 
My favorite songs from the album are "Kiss it Better," "Consideration," "Needed Me," "Higher," and "Love On The Brain." Stay tune for her deluxe album which will feature 3 new songs. And no they aren't BBHMM, American Oxygen, or FourFiveSeconds. Get you some wine turn on the fireplace and listen to you some Anti. P.S. this is her best album to date.