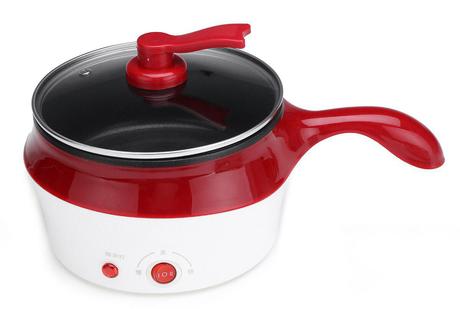 Living in a small-sized Condominium Units or Apartments is not an easy lifestyle. It takes tactfulness in choosing what to buy and what to bring inside your room as it has limited space. It is not advisable to buy full-sized appliances if you're living in tiny rooms. Mostly, in purchasing cooking appliances; it has to be compact and multifunction.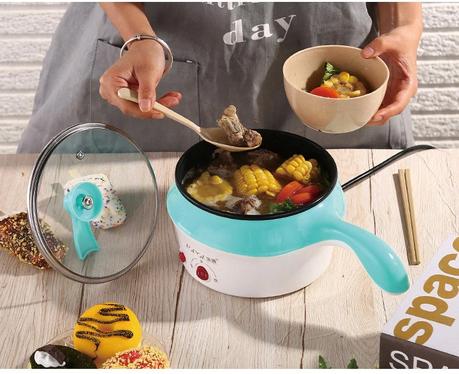 I am recommending you this item that I bought from an online platform Lazada – a small electric multi-cooker.
WATCH THE VIDEO:
I've been using this multi-cooker for almost half a year now and I have no huge problem with it. At first, I was under the impression that it won't last long since the price was kinda cheap and we all know that most of cheaper appliances when it comes to durability seemingly questionable. But after using this multiple times, the function is still perfectly fine – it still can cook.
The price is Php399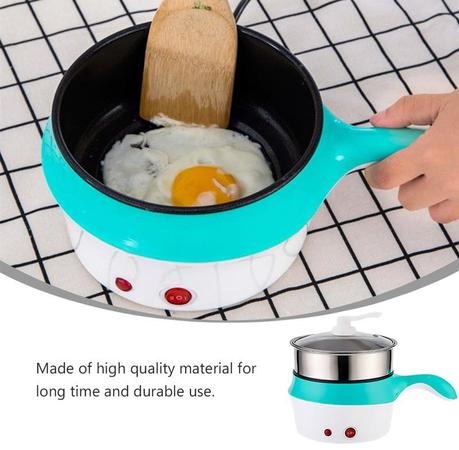 Made from non-stick ceramic coating + food grade PP.
Suitable to fry, steam, braised, stew, and all kinds of cooking purposes.
Adjustable power (225W/450W) to suit your cooking need.
Tempered glass lids cover for durability and safety.
Anti-scald pot handle with a comfortable grip.
Double safety protection with automatic power-off function when the temperature exceeds 200°C.
Equipped with fuse to prevent accidents in case temperature regulator faulty.
Material: Plastic, Stainless Steel, Wood
Capacity: 1.2L
Control Mode: Push Button
Electric/Hot Pot Function: Stir-Fry, Teppanyaki, Hot Pot, Stewing, Braising, Steaming, Frying, Frying, Boiling
Power: 225w-450w
Voltage: 250V, 10A
Size: 28x16x16cm(Product), 31x23x17cm(Packaging)
Weight: 620g(Net), 980g(Gross)
Package Included: 1.2L Stainless Steel Grade Multi-Cooker (Without Steamer) SB-D08, 1pc Wooden spade, 1pc AU Cord, Users Manual, Packaging Box
Available Color: Red, Beige, Mint Green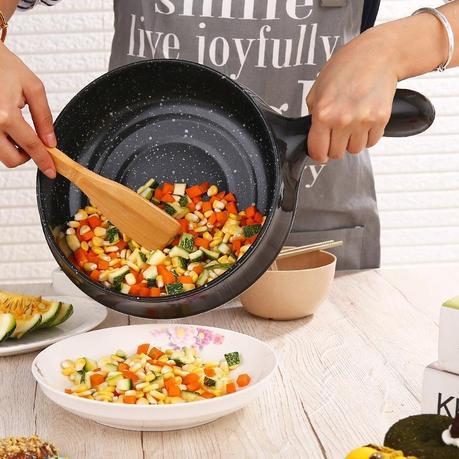 One thing that I only noticed is that the heating iron behind its actual cooker is not evenly heating. It is noticeable as the left part of the whole cooker is burned and the opposite side is not. But good thing, the Teflon (non-stick ceramic coating) is still fine after how many times I washed it. We just need to avoid using metal material to mix your foods and do not use the green side of the sponge while when washing.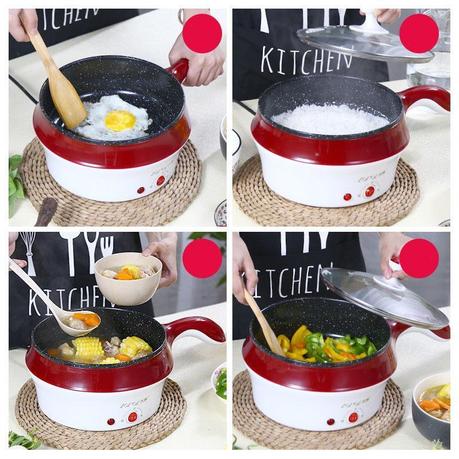 Overall, I must say that this item is worth buying. For the amount of php399, until now I am still using it and it is still working.