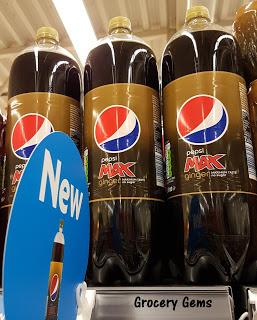 A quick review of the new Pepsi Max Ginger flavor. I've never been a big Pepsi Max drinker, I  do like it occasionally but I generally prefer the taste of Coke Zero. If I do buy Pepsi Max it tends to be their delicious Pepsi Max Cherry flavor.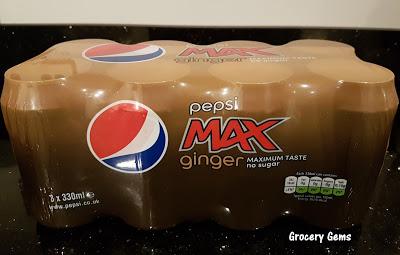 I have to admit that I was surprised to find out that Pepsi had released a ginger flavor - it's not the first flavor combination I would have thought of for Pepsi Max. Personally, I've always hoped that they would release a raspberry flavor one day!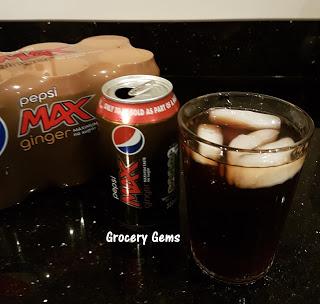 Of course I had to try the new Pepsi Max Ginger straight away but since ginger is not my favorite flavour, I decided on a multipack of cans (so I can give some away if I didn't like it). Thankfully the Pepsi Max Ginger is extremely enjoyable. The ginger is immediately evident and provides a zingy flavor and background warmth. It's similar to a ginger beer but without the heat or kick that a ginger beer can have. The original Pepsi Max flavor still comes through to give it a sweeter and milder edge. 
It's a lovely tasting drink and, whilst I don't think the Pepsi Max Ginger is as easy to guzzle down as some of the other Pepsi Max varieties, it's one that I would still enjoy in smaller quantities. I'll definitely be buying this one again but I'll still stick to the cans rather than getting a whole bottle. 
Grocery Gems Review: Pepsi Max Ginger
RATING:

8 out of 10.


Buy them again?: Yes.
Purchased: Morrisons.