Hellooo shimmers,
I have been really loving trying out new eye shadow combinations and just experimenting. So when I saw this a few weeks back...well I had to buy it. 
I am quite a fan of MUA products, I have a few and love them.
This is the MUA makeup academy Professional Glamour Days Eye shadow Palette.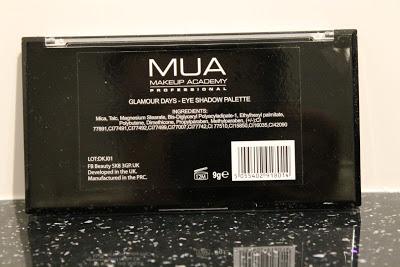 It contains 12 different colours, 8 shimmery and 4 matte. The colours range from nudes to vibrant so a real mix of colours.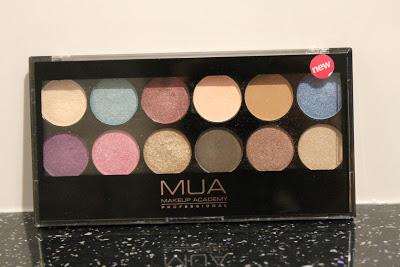 It also comes with a little applicator. However, I did try using it a few times but its not as great as brushes.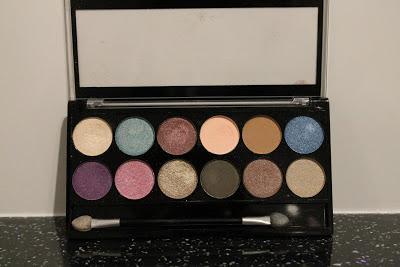 The shadows them selves are beautifully pigmented and gorgeous colours. I love how there is such a range I can use it to create a neutral eye and also and bright night out eye. they stay on your eye the whole day with out primer and they wipe off easily with both cleanser and make up wipes.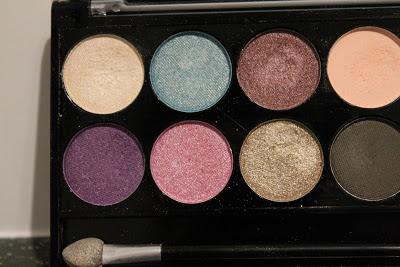 I do however have a negative which is they are really hard to blend, once they are on the eye that's them they wont move!! You have to build the color up gradually instead of placing it and then blending. But now that I have used it a couple of weeks and I am used to it, it doesn't bother me as much anymore.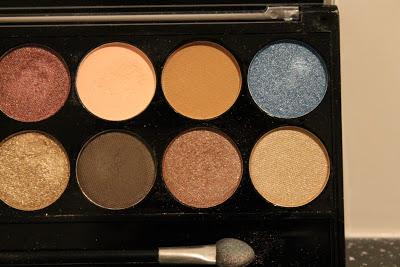 All in All i am really enjoying the palette, you can create so many combinations and they stay on all day.
I rate this palette 8/10.
 Laura x