Mr. Turner is a dense, challenging biographical drama of ugly sounds and gorgeous visuals, sets and costumes. Veteran British filmmaker Mike Leigh (Naked, Secrets and Lies and Another Year) canvases the period spectacularly, while Cannes Best Actor-winner Timothy Spall (The King's Speech) completely embodies the vile but fascinating J. M. W Turner, one of the great 19th Century British painters.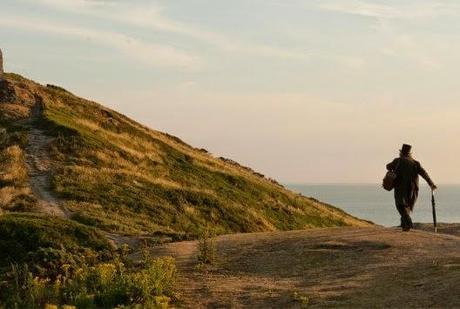 There is essentially very little plot to Leigh's 12th feature, with the titular artist's interactions with others driving the narrative along, revealing more about the man, the period, how his cumbersome frame and loathsome attributes fit awkwardly into the world and the legacy left behind. They are very interesting, despite being accompanied by Turner's aggressive grunts and difficult-to-discern oratory. We are introduced to Turner when he is already at the height of his fame, and over what I took to be several decades we witness his creative decline, his emotional suffering over the death of his father, his impaired health, and the relationships that defined the last years of his life, in particular with Sophia, a widowed seaside woman he falls in love with. Turner travels consistently as an inspiration for his work and was a respected (if unruly) member of the Royal Academy of Arts. There is a lot to digest in this film.
Continue Reading at An Online Universe.