The 2014 Buckle Awards. Not much to say, other than this was hard to narrow down and on another day I might have gone with a different nominee, or even winner.
 
But, every film and person and achievement is more than worthy of recognition, even if they don't get it at the Oscars (for the most part, unlikely).
What is interesting is that Inside Llewyn Davis was considered for last years awards - in fact it was the first film I watched in 2014 - but it received no nominations at all. What was I thinking? I have enjoyed it even more over subsequent viewings but I have not included it here. So, you never know how are you going to feel 12 months, 5 years or 10 years down the track. This is 2014 in review.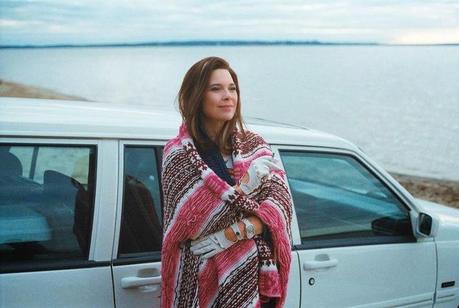 Best American/British Feature Film
Only Lovers Left Alive *WINNER*
Under the Skin *Runner Up*
Nightcrawler
The Grand Budapest Hotel
Birdman
Snowpiercer
All is Lost
Foxcatcher
Enemy
Dawn of the Planet of the Apes
Best International/Foreign Language Film
Why Don't You Play in Hell? *Runner Up*
Two Days, One Night
Mommy *WINNER*
Winter Sleep
Ida
The Great Beauty
Force Majeure
Tom at the Farm
A Girl Walks Home Alone at Night
Girlhood
Best Australian/New Zealand Feature Film
These Final Hours
Son of a Gun
What We Do In the Shadows *WINNER*
The Dark Horse
The Babadook
The Infinite Man *Runner Up*
Best Director
Jim Jarmusch - Only Lovers Left Alive - *Runner Up*
Dan Gilroy - Nightcrawler
Wes Anderson - The Grand Budapest Hotel
Xavier Dolan - Mommy/Tom at the Farm - *WINNER*
Jonathan Glazer - Under the Skin
Sion Sono - Why Don't You Play in Hell?
Alejandro Gonzalez Inarritu - Birdman
Best Lead Male Performance
Antoine-Olivier Pilon - Mommy
Jack O'Connell - Starred Up
Jake Gyllenhaal - Nightcrawler *WINNER* TIE
Channing Tatum - Foxcatcher
Robert Redford - All is Lost
Haluk Bilginer - Winter Sleep
Michael Keaton - Birdman *WINNER* TIE
Best Lead Female Performance
Tilda Swinton - Only Lovers Left Alive
Anne Dorval - Mommy *WINNER*
Scarlett Johansson - Under the Skin
Marion Cotillard - Two Days, One Night *Runner Up*


Essie Davis - The Babadook




Julianne Moore - Still Alice




Gugu Mbatha-Raw - Beyond the Lights




Best Supporting Female Performance




Suzanne Clement - Mommy *WINNER*

Rene Russo - Nightcrawler




Carrie Coon - Gone Girl




Imelada Staunton - Pride


Kristen Stewart - Clouds of Sils Maria *Runner Up*


Melisa Sozen - Winter Sleep




Best Supporting Male Performance


Edward Norton - Birdman *Runner Up*
Jemaine Clement - What We Do in the Shadows
Mark Ruffalo - Foxcatcher *WINNER*


Pierre-Yves Cardinal - Tom at the Farm




Ethan Hawke - Boyhood




Ciaran Hinds - The Disappearance of Eleanor Rigby: Him




Best Original Screenplay




Only Lovers Left Alive

Mommy

Birdman *WINNER*

The Grand Budapest Hotel

Nightcrawler

Foxcatcher

Force Majeure

*Runner Up*

Best Adapted Screenplay

Snowpiercer *WINNER* Under the Skin *Runner Up*

Tom at the Farm

A Most Wanted Man

Dawn of the Planet of the Apes

Tokyo Tribe

Enemy

Best Cinematography

Violet

Birdman *WINNER*

Only Lovers Left Alive

Nightcrawler

Mommy

Ida *Runner Up*

Winter Sleep

A Girl Walks Home Alone At Night

Best Original Score/Soundtrack

Only Lovers Left Alive *WINNER* Score

Under the Skin

Mommy

The Double

Fury *Runner Up* Score Pride *WINNER* Soundtrack

The Grand Budapest Hotel

Tom at the Farm

A Girl Walks Home Alone At Night *Runner Up* Soundtrack

It Follows

Best Documentary

20, 000 Days on Earth

Jodorowsky's Dune

Virunga

*Runner Up* The Possibilities Are Endless *WINNER*

Tales of the Grim Sleeper

Tim's Vermeer 

Best Scene  

'Diamonds' + hotel - Girlhood

The stakeout/pursuit - Nightcrawler *Runner Up*

The beach (of many) - Under the Skin

'Nothing's Going to Stop Us Now' - The Skeleton Twins

THAT montage - Mommy *WINNER*

Riggan locked out - Birdman

'The sandwich' - What We Do in the Shadows 

Weight loss - Foxcatcher

The reunion - Only Lovers Left Alive  Top nominations: Mommy (9), Only Lovers Left Alive (7), Nightcrawler (7), Birdman (7), Under the Skin (6), Foxcatcher (5), The Grand Budapest Hotel (4)