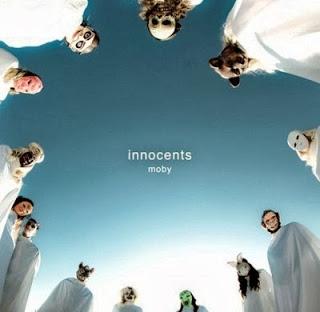 Having been making music for over 30 years (including an early period in a hardcore punk band), and selling over 20 million records worldwide, prolific electronic legend Moby finds himself on his 11th studio album. He recently stated that he didn't like full-scale touring because "pretty much all I want to do in life is stay home and make music". Recorded completely at his New York apartment, this LP shows an artist at ease with his style, and someone who isn't ashamed to call on famous friends for a bit of assistance.
'Everything That Rises' begins in a rather eerie fashion, growing louder and bigger to the point that it becomes scary, yet as it expands in size it becomes evident that over the course of this record, other emotions will be explored. However it is mostly a mournful affair, as typified by the ghostly Cold Specks-featuring trip hop of 'A Case For Shame', which allures but is let down by a weak, awkward verse as well as the fact that it runs on longer than it needs to. The gorgeous, wintry 'Almost Home' is half hymn, half country ballad, and elsewhere the beautifully solemn elegance of 'Going Wrong' is almost like Mogwai covering something from Bowie's 'Low', while the gospel flavoured 'The Perfect Life' features the voice of Wayne Coyne but ends up sounding weirdly like the Scissor Sisters. Despite this, it's pleasurably uplifting.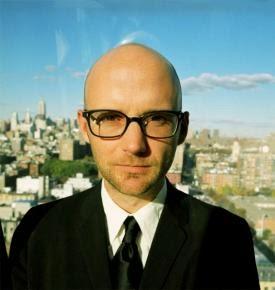 On 'The Last Day', old blues samples recall 1999's classic 'Play', Skylar Grey's vocals lending it a sumptuous, sensual power and helping to elevate it to the status of a high point. 'Don't Love Me' is an unsuccessful stab at blaxploitation funk topped with warbling psychedelic guitars and an uninspired guest vocal from Inyang Bassey
, while the haunting throb of 'A Long Time' may step back into 'Play' territory, but adds plenty of extra definition and again proves that this passionate artist is usually at his best when the guest vocalists leave him to it. 
Proving his continuing ability to create expansive emotional atmospheres, the dramatic 'Saints' begins like an epic amalgamation of Massive Attack's 'Unfinished Sympathy' and Rob D's 'Clubbed To Death' before rising to another level altogether with its swelling strings. '' is the second track to feature Cold Specks, but despite its deep bass and bleak intensity, it doesn't really stand up or offer much of any interest. The deep tones of Mark Lanegan give the excellent 'The Lonely Night' a rich, gloomy depth, almost like a mournful Christmas carol, and when Moby handles the vocals himself, the Nick Cave-meets-Ian Curtis delivery on 'The Dogs' highlights his fondness for Joy Division, as does the despair evoked by the desolate analog synths. 
A slightly patchy LP, but undoubtedly one that has its moments and proves that Moby can still conjure up something great every now and again. Someone just needs to tell him that sometimes, it would be wise to keep the guest vocalists to a minimum. 7/10
https://www.facebook.com/mobymusic
http://www.moby.com/