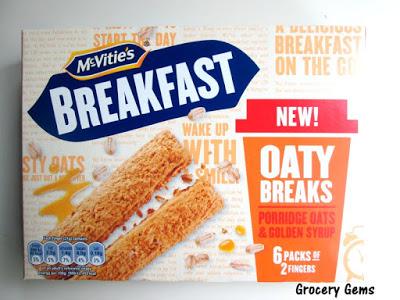 A quick review for the new breakfast biscuits from McVitie's - Breakfast Oaty Breaks. They're available in Porridge Oats & Golden Syrup or Porridge Oats, Raisin and Cinnamon flavours.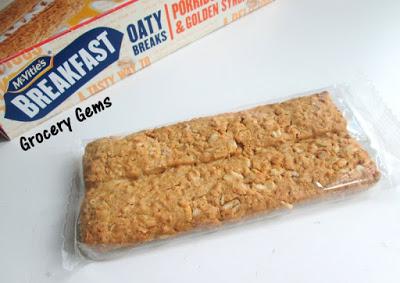 Each box has six individually sealed packs with two attached biscuits. The biscuits are made with oats and golden syrup with added vitamins and iron.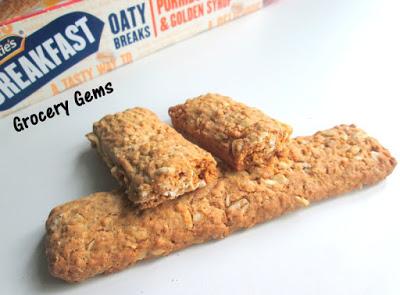 They have quite a knobbly, oaty appearance that is not too dissimilar to Hobnob biscuits, but just in a rectangular shape. The flavor is very similar too, and they also reminded me of plain flapjacks with their simple oats and golden syrup combination. The texture however is nicely crunchy and holds it's shape without being too crumbly. They're basically a crunchy version of an oat flapjack!
Grocery Gems Review: McVitie's Breakfast Oaty Breaks
GROCERY GEMS RATING: 7 out of 10.
Buy them again?: I'd try the other flavor.
Nutrition: 190 calories per pack.
Purchased: Sainsbury's.


Price

: £1.50p (medium size).