Hellooo shimmers,I am quite picky when it comes to concealers. I have had some bad ones (here) and some fantastic ones (here) in the past. I decided that I should start trying out a few more as my favorite No.7 one is £9 and way too expensive to be buying on a soon to be student budget! It's okay to buy when I have a boots money off voucher :)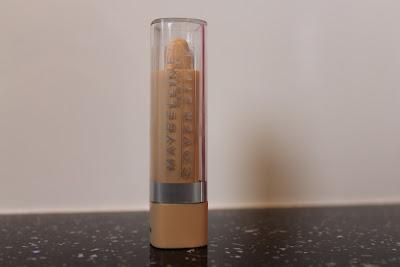 This is the Maybelline NewYork coverstick. I thought I would give it ago because I use the Maybelline liquid foundation and there is a concealer that matches the exact colours of their foundations. So my foundation color is ivory so I bought the concealer in ivory. It wasn't that expensive I think it was somewhere between £3 and £5 can't quite remember!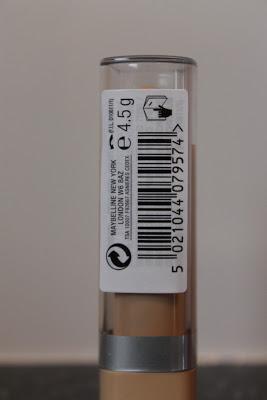 The packaging doesn't do the concealer much justice. It looks cheap and feels breakable. So far it's still in one piece but it feels like flimsy plastic. Also the base color of the concealer is a funny colour, and it's not growing on me!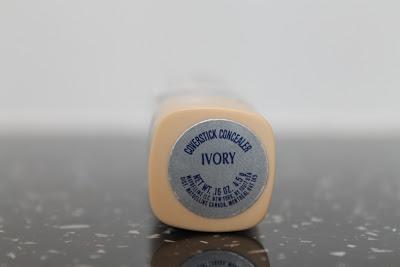 It is a moist concealer and doesn't feel dry. It applies really well and easily. I like that the colours matches up with my foundation.
It works really well under the eyes and on red marks. However, it does have a slight issue with covering up bigger spots it tends to make them look dry and not too great. It's not that often that I have a spot like that, most are just small or red spots so it's I don't mind that too much. Overall I really like the concealer.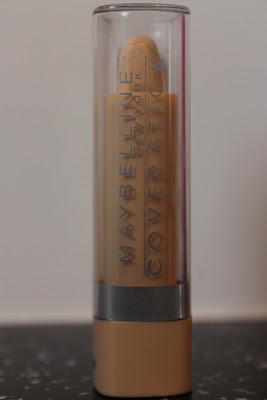 I have always been impressed with Maybelline's products and this one is no different.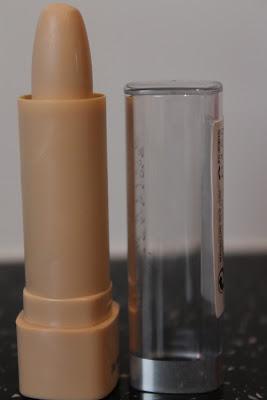 To round up... this concealer is really great. I love the product itself but hate the packaging. It gets a 7/10 from me.
Laura x