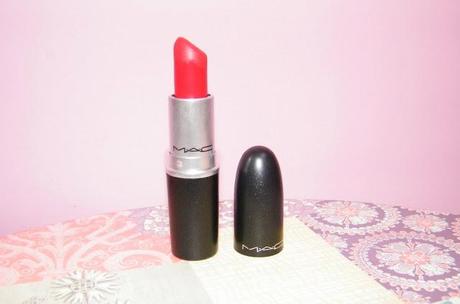 MAC's 'Russian Red' - £14
Anyone who knows me knows I
love
a red lip. It's a staple lip color for me that I know works well majority of the time. I remember my very first red lipstick, it was by Clinique and my Mam gave it to me as she didn't use it and I actually still have the tube! When I went to Newcastle last month (see my haul 
here
) I picked up my very first MAC Lipstick. After being immediately drawn to the reds and being dazzled by all the other stunning colours I picked up the timeless 
Russian Red...
I'd just like to say I friggin' love this lipstick and don't have a bad word to say about it.
Russian Red
is an incredibly pigmented, rich, bold red and comes in my favorite finish; Matte. As much as I love glossy lips, there's something about the matte finish that I'm drawn too. It has the perfect balance of color that makes it suitable and completely flattering for both warm and cool skin tones. Despite it being a matte finish, it's not particularly drying on the lips as long as you exfoliate and moisturise before applying. I use my
Bubblegum Lip Scrub 
by
Lush
 followed by any ol' lip balm I have lying around before I sweep this on. The lasting time on this is outstanding, I wore it for a full shift at work and even after I'd ate on my lunch break, there was still no need for me to reapply the product. I also found that it does not bleed/feather even when I wear it without a lip liner, which is obviously, a huge thumbs up. I've been super impressed by my first MAC Lipstick and am so excited to try another one. Overall Rating - 10/10Here's how it looks on me...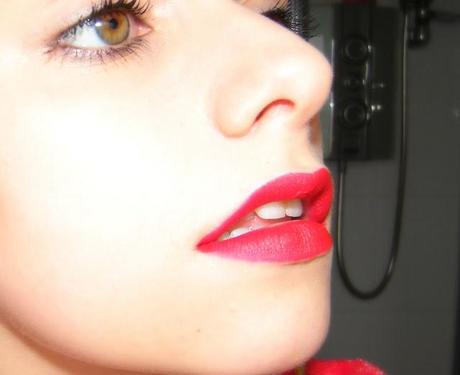 It's such a dark day today that I had to photograph with a flash, but I think it really brings the color to life. What do you think? Have you got this shade? What's your favorite MAC lipstick? Make sure you let me know, thanks for reading gorgeous people!Megan xxx
Facebook 
 - 
Twitter
 - Instagram - 
Bloglovin