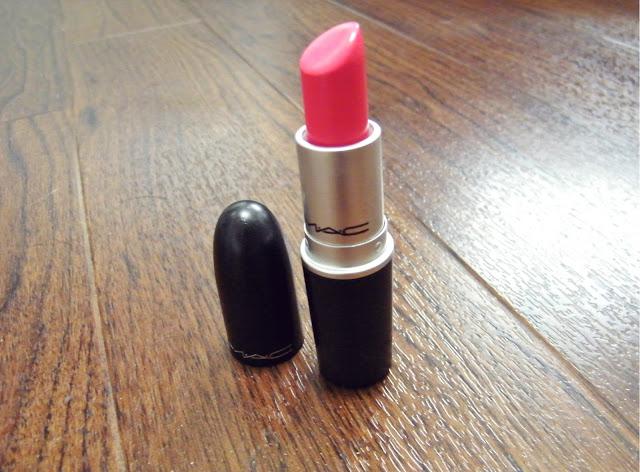 This time last year I wouldn't stray away from a bright red lipstick - it was my cliche 'go-to' shade and I wore it almost every day. But then blogging happened. Oops! I remember going to the MAC counter in York and my eyes lighting up and going all googly at the vast range of shades and a certain lipstick caught my attention straight away; Impassioned.
Described as an 'amped-up fuchsia', this is definitely a lipstick that will make heads turn. It has an 'amplified' finish, which is my second favorite finish that I look for in a lipstick (matte being the first). Impassioned is mega-creamy as it glides on the lips without tugging and leaves a subtle shine. The color is really bold and it doesn't take much to build up to an opaque finish - something else I love.
The lasting power of this lipstick is amazing too; I can go a whole day at work without touching it up and I only ever need to re-apply it a little after a meal. I think this is a shade that would look amazing on all skin tones - it's vibrancy makes such a statement.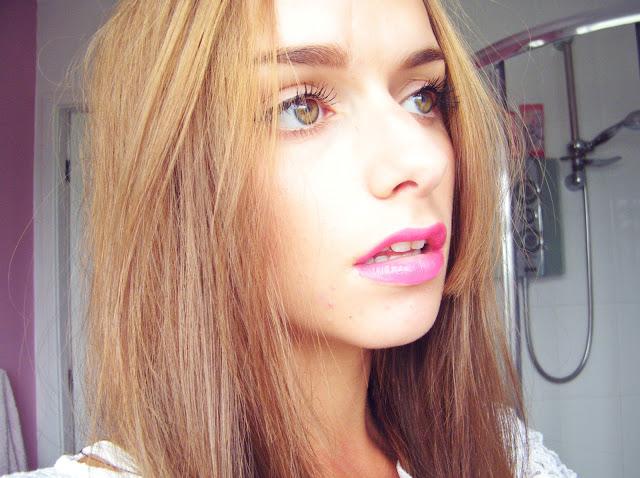 Who would have guessed I'd ever be a pink-lip kinda gal? Make sure you let me know your favorite lipsticks - this has definitely been mine in the past couple of weeks. I absolutely love it. Oh and guess what? I passed my driving test! Wahoo! Don't forget to vote in the Cosmo Blog Awards - I'm in the 'Best New Beauty Blog' category!


Facebook  - Twitter - Instagram - Bloglovin