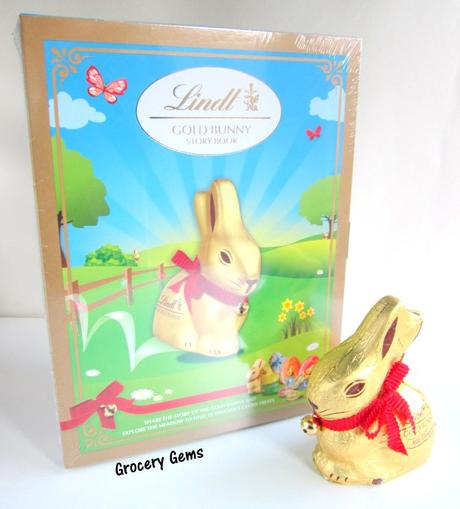 I was lucky enough to be sent a delightful Lindt Gold Bunny Story Book (and a Lindt Gold Bunny too!) via the lovely people at Degustabox. Lindt is often featured in the monthly Degustabox foodie parcels with the recent March Degustabox including two bags of Lindt Lindor Mini Eggs.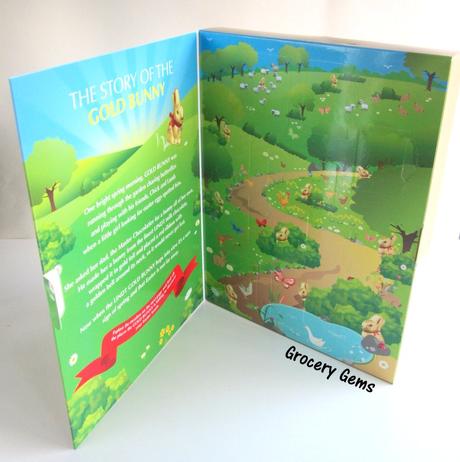 The Lindt Gold Bunny Story Book is a large rectangular box with 11 "doors" to open. Inside there is a sweet story all about the Gold Bunny on one side, with a meadow to explore on the other side where all the Easter treats have been hidden. It's such a cute idea - basically a cross between an Easter egg hunt and an advent calendar.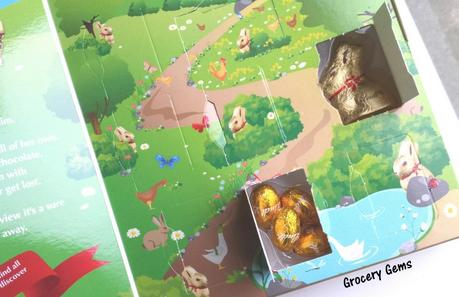 It's just so adorable! There are 3 x Gold Bunny, 2 x Lamb, 2 x Chick, 3 x Hollow Eggs and 5 x Solid Mini Eggs chocolates hidden behind the doors. We've opened up a few of the doors so far, but we haven't actually eaten any of the chocolates yet. The whole thing is so special that I'm saving it for Easter Sunday.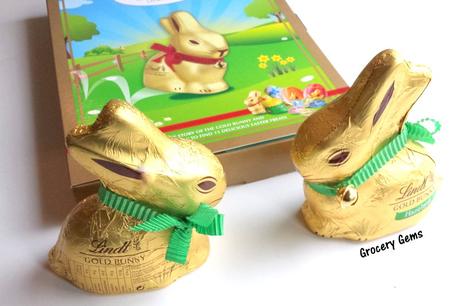 Whilst on the subject of Lindt Easter products I just have to mention the Lindt Hazelnut Bunny (with the green ribbons above). I thought I had reviewed one of these last year but it must have eaten before I could take any photos! Anyway, the Lindt Hazelnut Bunny is one of my favorite Easter treats, it's just so delicious. The smooth milk chocolate is filled with crunchy and flavourful hazelnut pieces - complete chocolate perfection! I bought these in Waitrose for £2.50p each.
I don't think I have ever seen the Lindt Gold Bunny Story Book before in the shops, but having a quick look online it's actually available from Ocado for only £4.00p (special offer price). Let me know if you've tried any of the Lindt Easter range!