Remember my post about dolls houses? We bought a lovely dolls house that  we suppose both our daughter and son will enjoy. We chose a gender neutral color and the kids enjoy playing with it.
Letterbox approached me for a toy review a few weeks ago. I agreed and sent them my address. I had no idea what they were sending. When a courier arrived with quite a big box from Letterbox, we were pleasantly surprised: It was a dolls house.
Le Toy Van Sweetheart  Cottage Dolls House is a beautifully made medium size wooden dolls house. Some self-assembly is required but I can assure you it just takes about 5 minutes.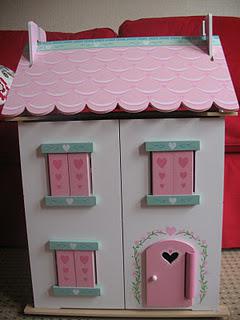 Inside of the house is painted with beautiful details and I think the door is very charming as well.
The house also has windows and shutters. My son loves to open and shut them!
The roof panels can be removed which gives children more access to play.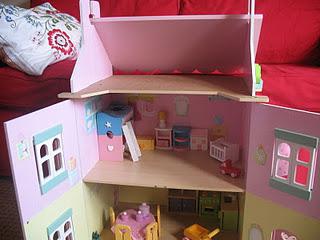 It comes with all the basic furniture. This is a great advantage. Buying all those little furniture separately costs a lot. I love that it has a mini dolls house inside. Can you see it in the picture?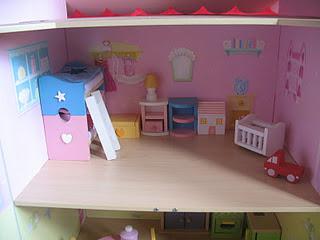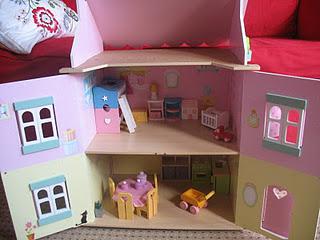 It is light weight so we can easily carry it from room to room as well. Because it is pink and very girly, my daughter loves it!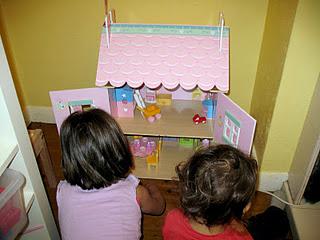 Both kids playing together with the house.
This cozy and pretty house is a great starter house for little children.
At the moment, Letterbox has a campaign. When you buy this dolls house (£90), you get a mini picnic basket for free.

Thanks to Letterbox for giving us the opportunity to review and play with this toy.